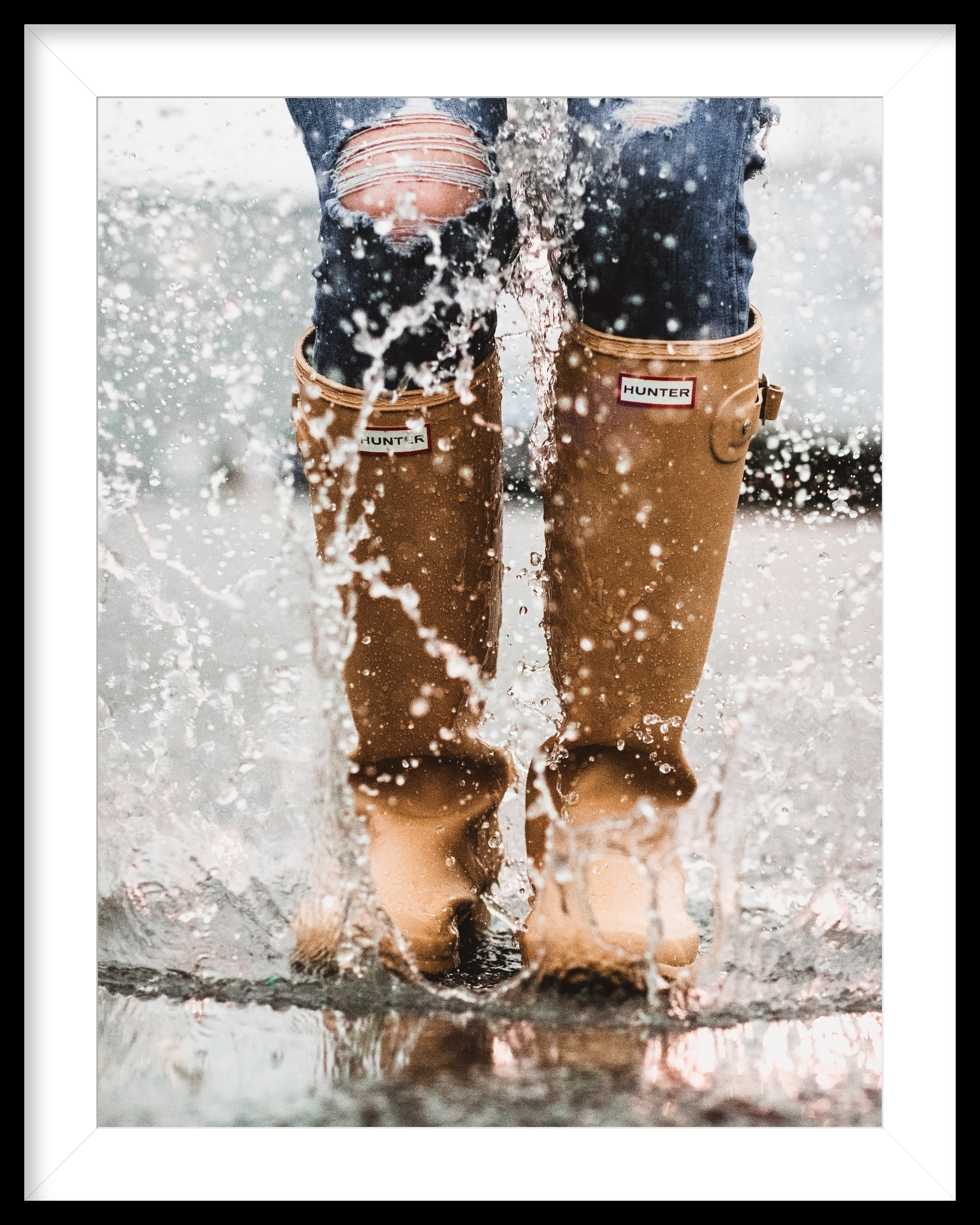 September 2021

Reminder the office is closed on Thursday, September 30 for the National Day of Truth and Reconciliation. We are also closed on Monday, October 11, 2021 for Thanksgiving.
Our annual Program Surveys are being sent out on September 27, 2021. They will be coming via email with a link to a Google form. Please take a few minutes to fill the surveys out and give us your feedback on how we're doing! There are 2 separate surveys: one for individuals participating in our programs and one for families and caregivers. If you would rather fill out a paper version of our survey, please contact brianna@accessresources.ca to arrange getting a copy.
Fall weather is here! Please remember to dress appropriately for the weather. Think layers and waterproof depending on the forecast.
August 25, 2021

The Public Health Restrictions in the Central Okanagan have been posted to be continuing until the end of September. We will be sticking to the same regulations we have been throughout the pandemic with increased sanitizing, watching group size, mandatory masks, and watching distancing. If you have questions, please call the office and we're happy to discuss our policies with you. For up to date information regarding Public Health mandates, visit:
https://www2.gov.bc.ca/gov/content/covid-19/info/restrictions
We have our CARF accreditation survey coming up in October-November. They usually like to speak with individuals and their families accessing our services. If you are interested in speaking to them while they're here, please contact the office to get your name on the list we'll pass along to them.
We will be closed on September 6th for Labour Day as well as September 30th for the National Day of Truth and Reconciliation, Canada's new stat day.
School is starting soon so our group (TSN & CAP) hours will be going back to normal.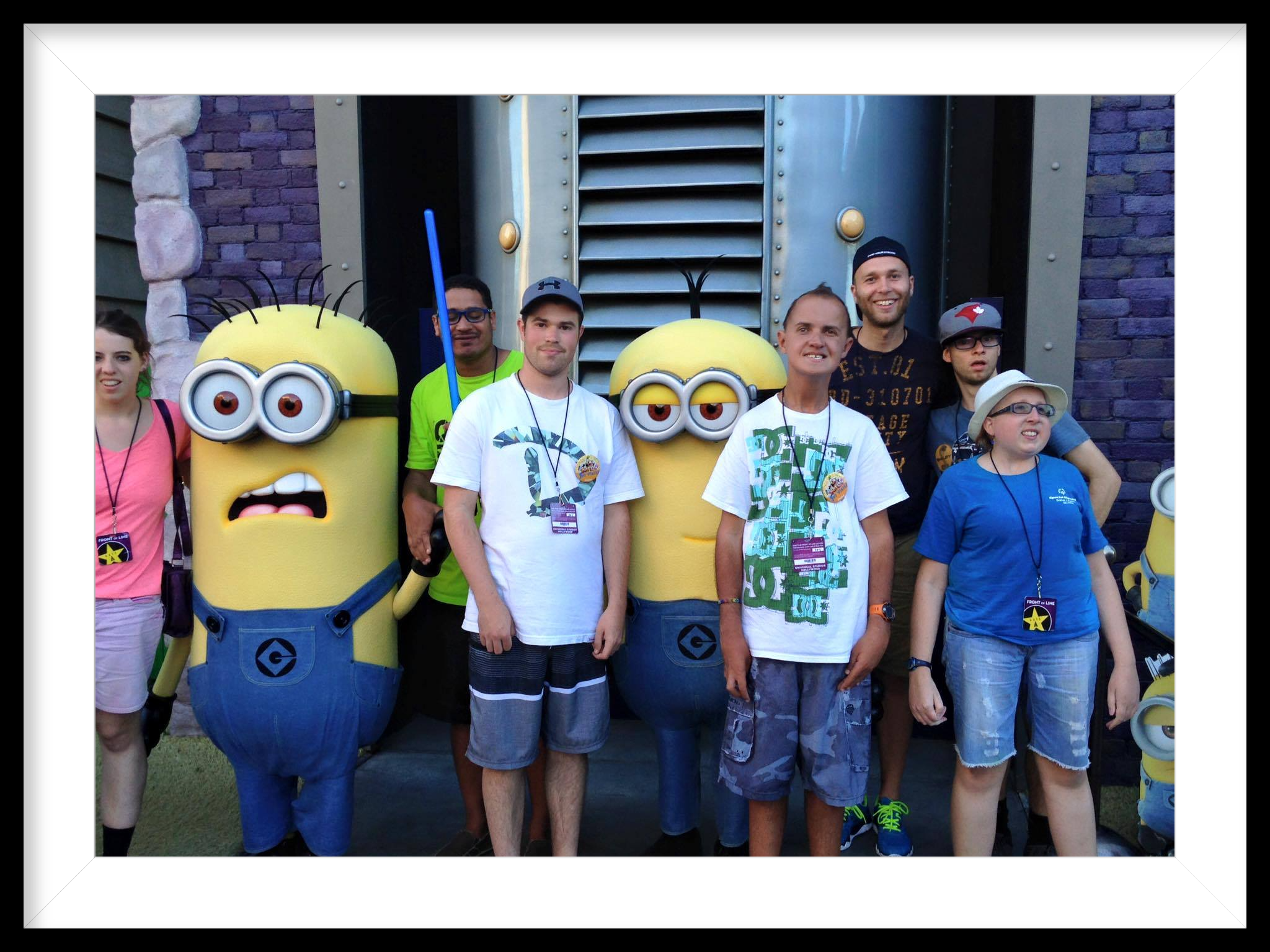 August 2021

Local restrictions are tighter once more and we are adjusting our groups accordingly. We will continue to monitor and follow Public Health's orders. We are still requiring masks and are sanitizing high touch surfaces frequently.
We will be closed Monday, September 6th for Labour Day.
Another Aloha Zoom is coming up with our own Hawaiin Mike! August 20 is the date at 10:00am. Email Tricia or Mike to register and they'll send you the link if you plan on attending remotely.
Ali K. Zam is coming for the big magic show on Thursday, September 2nd at 3:45pm in the backyard at Borden Ave. Tickets are $10.00 per person. There are only a few spots left so hurry and contact Angie to secure your spot!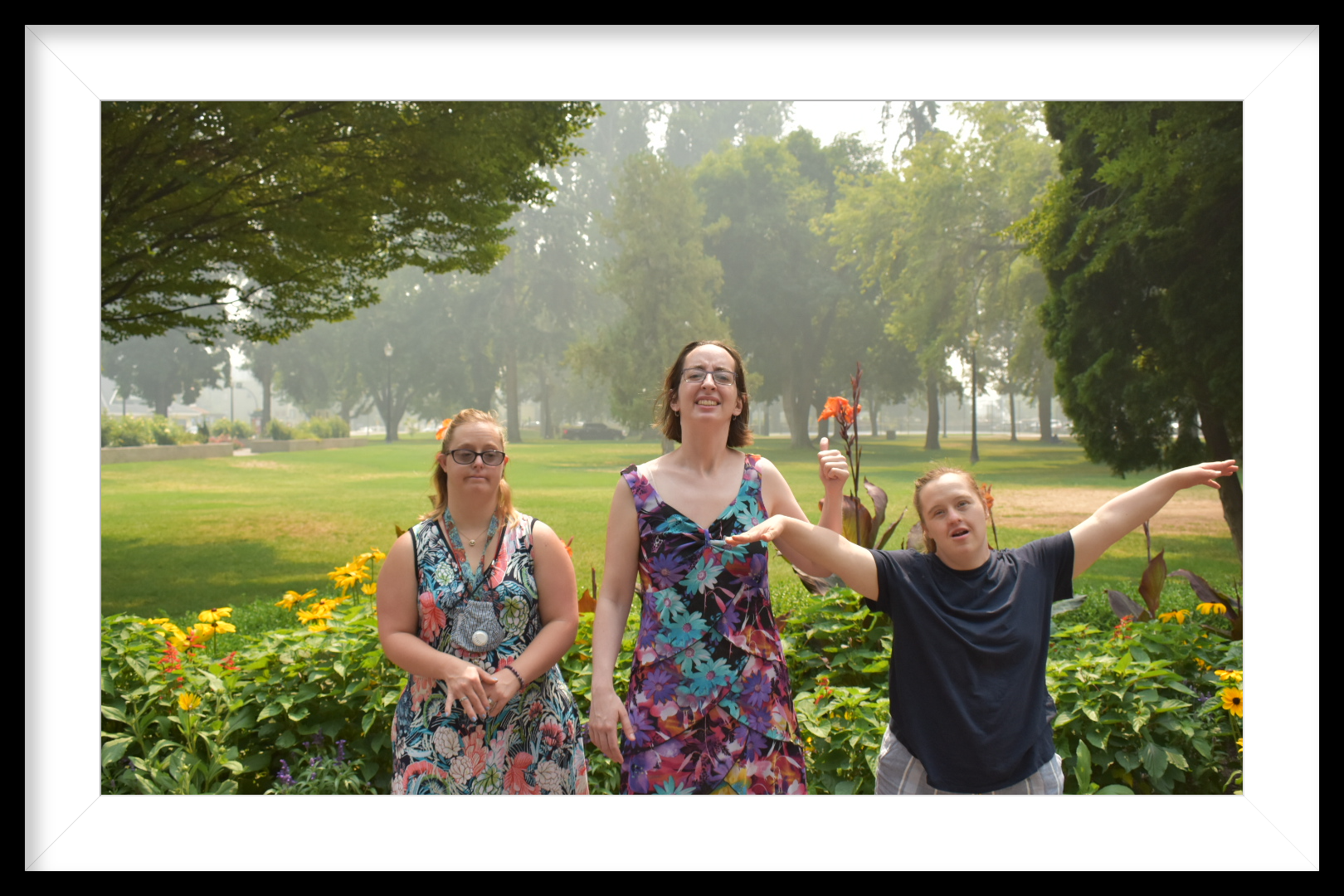 July 2021

How are we already half way through the year?! 2021 has been flying by so far. Restrictions are starting to be lifted more and more as we are now in Stage 3 of opening back up from the pandemic. We understand that masks are no longer mandatory according to Public Health, but they are still recommended and businesses are able to set their own mask policies. As of right now, Access will be continuing to require masks in all indoor settings and when physical distancing can not be maintained, such as transporting clients in vehicles. This will be in effect at least for the month of July and we will re-evaluate at that time and follow directives from Public Health and CLBC.
We will be closed coming up on Monday, August 2nd in observance of BC Day.
We have a couple more Aloha Zooms scheduled for Friday, July 16 and Friday August 20 at 10:00am. Email Mike or Tricia to register and get the link if you plan on attending remotely. We will also be welcoming guests to join in person but registration is mandatory in order to ensure we are maintaining our numbers at an acceptable level.
Coming up in October we will be completing our 6th CARF survey. We are in the process of reviewing our manuals and paperwork. If paperwork has been sent home to be updated, please complete it and return it to us. If you have any questions regarding this, contact Sonja or Angie.
Don't forget - we are welcoming back Ali. K. Zam for a wonderful magic show on Thursday, September 2nd at 3:45pm at our Borden Avenue office in the backyard. Tickets are $10.00 per person. Contact Angie to book your spot soon before it's too late!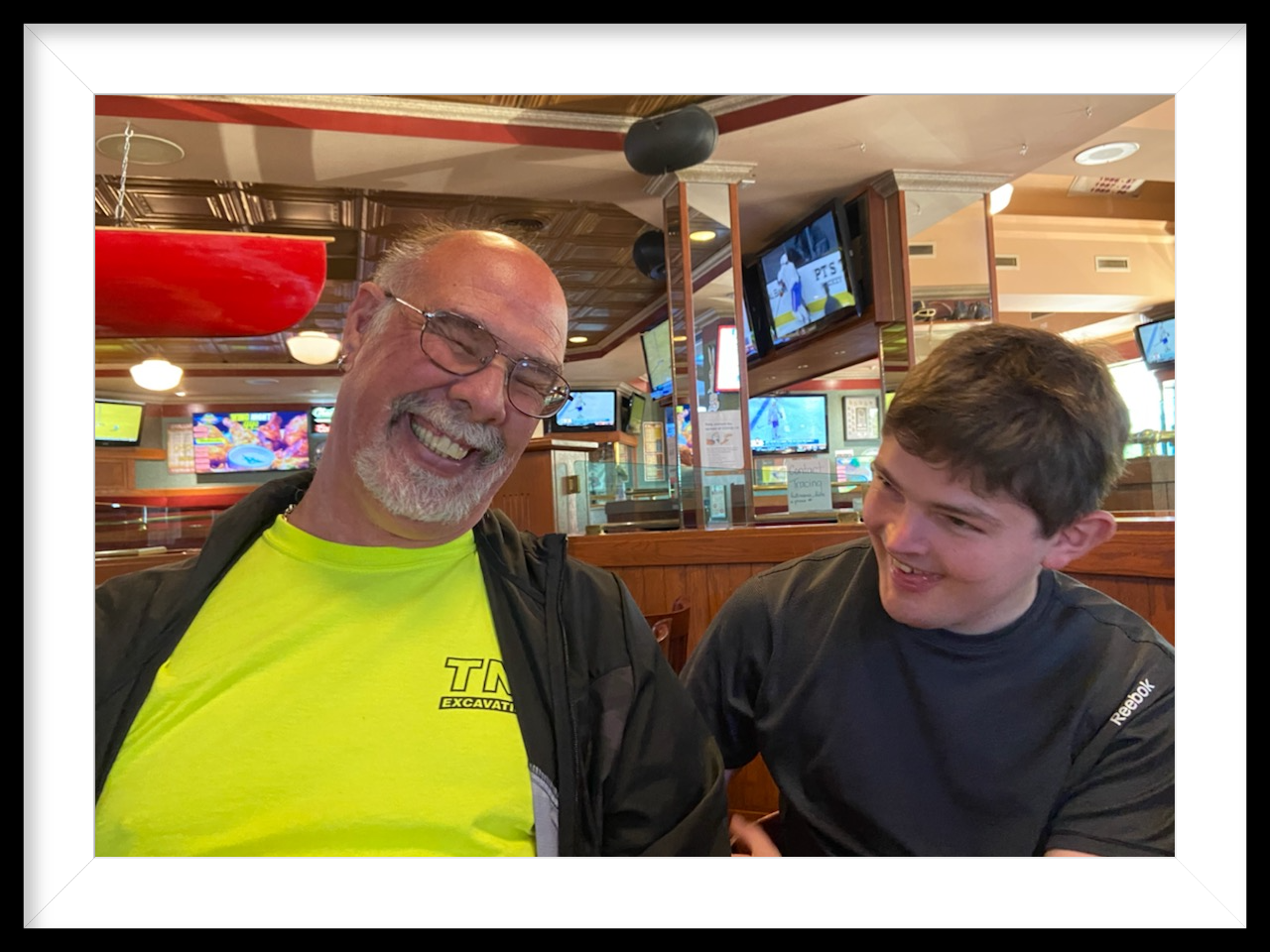 June 2021

We are so excited that our local pandemic numbers are moving in the right direction and that restrictions are starting to lift! Because we're doing so well, we have decided to schedule a magic show! Join us for an afternoon of magic and snacks at our Borden Avenue office at 3:30pm on Thursday, September 2, 2021. The show will start at 3:45pm and tickets are $10 per person. Please call the office today to book your spot!
With summer coming, our next long weekend is Canada Day! Most of you will have seen an email from earlier this week letting you know that we will be closed on Thursday, July 1st and Friday, July 2nd to give all of our staff a little break after working so hard during this pandemic! We will re-open for regular business hours on Monday, July 5th and can't wait to see all of your smiling faces.
Friday, June 18 is our next scheduled Aloha Zoom with Hawaiian Mike! Join us at 1:00pm for some music and laughs. You can register by emailing tsnaccessresources@gmail.com.
This is a general weather reminder for everyone reading this! We are starting to see warmer temperatures and more sun. Please don't forget to come prepared with a hat, water and sunscreen. You may even consider applying sunscreen before you come to Access for your supports that way you're ready to head out on your adventure right away!
Vaccines for COVID-19 are now open to anyone (who qualifies) over 12 years old. If you're interested in learning more or registering for your vaccine appointment, click
HERE. Don't forget to consult with your doctor if you have questions about getting this immunization.
May 2021

We hope everyone had a great Mother's Day yesterday! We had quite the hub-bub around the office with individuals and their support staff making gifts and cards all of last week.
People In Motion has teamed up with Myra Canyon Bicycles & Tours to offer adaptive equipment rentals. Reservations need to be made in advance. Information for these reservations can be found at:
https://www.gifttool.com/registrar/ShowEventDetails?ID=2091&EID=29228&fbclid=IwAR0j-AJUWJ35wwS_mjgjjZ7asHJeXdLCO3716U8Gk1VLc1cFoY73m2rBrkI
We are pleased to announce that our Aloha Fridays are back with our very own Hawaiian Mike. With the current PHO orders, we are doing these sessions virtually in order to keep our outdoor gatherings under the limit. Please chat with Tricia to get on the list!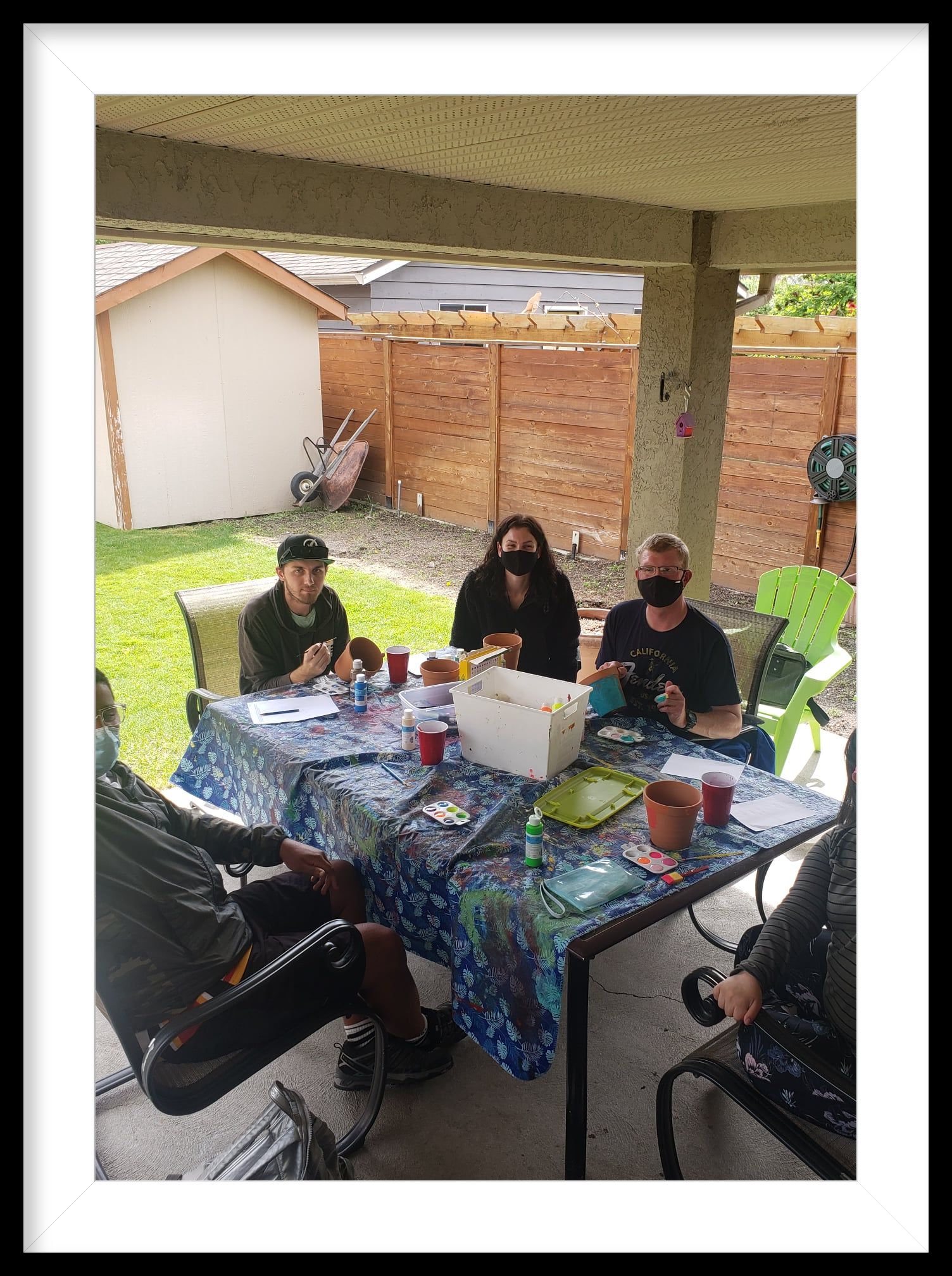 April 16, 2021

Spring is officially here with its beautiful weather. Everyone is getting outside more often so please make sure to dress in layers, sunscreen up, and wear your hat when you are out with your workers!
Looking for something to do to get outside? Downtown Kelowna Association has a Spring Time Step Challenge! Click
HERE to check it out and find out how to sign up.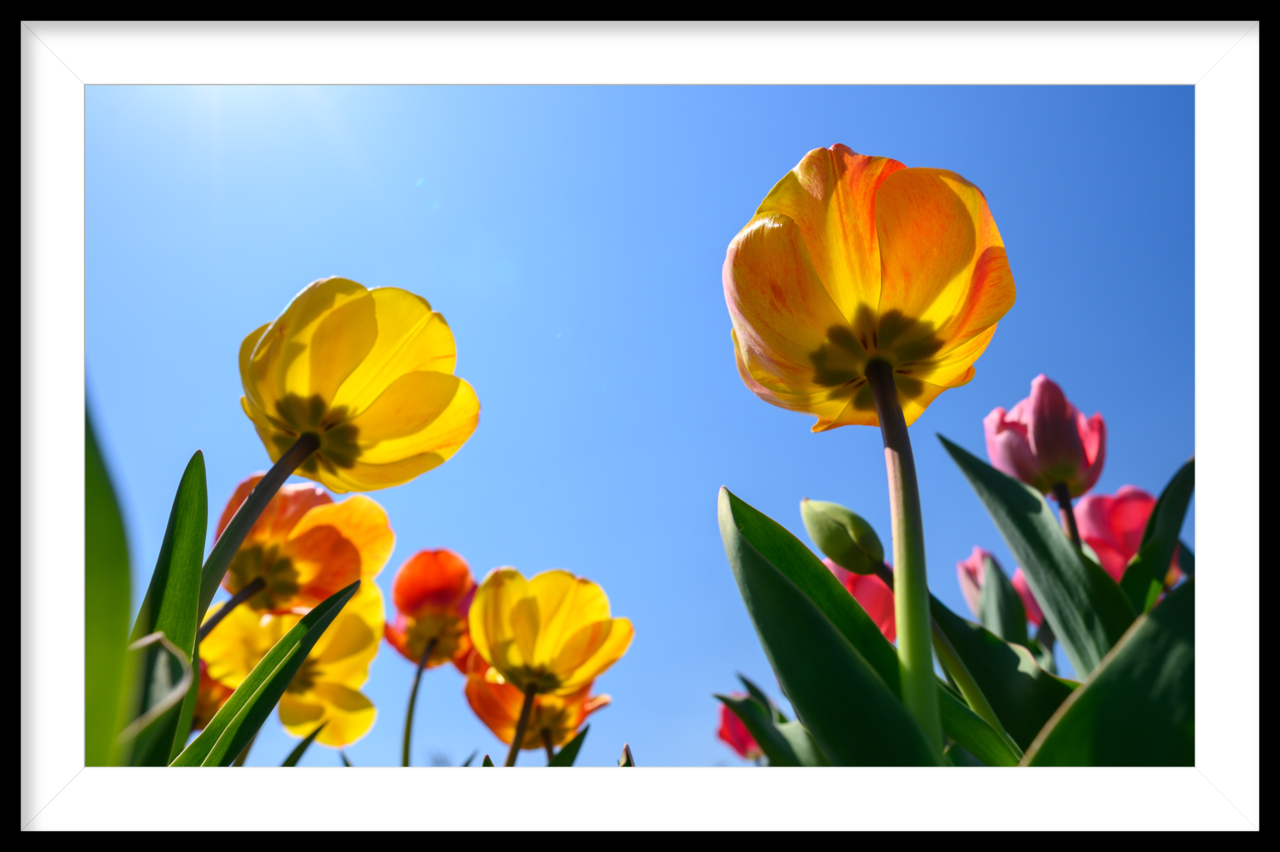 March 1, 2021 - Spring is coming!

A sure sign that Spring is on its way is crocuses popping up! A reminder that weather can be unpredictable so when coming for supports, don't forget to layer up and dress accordingly. Our March newsletter is out (check out our newsletters page).
This month also comes with daylight savings time! Don't forget to jump your clocks ahead on March 14, 2021.
Wednesday, March 17 is St. Patrick's Day so don't forget to wear green on that day.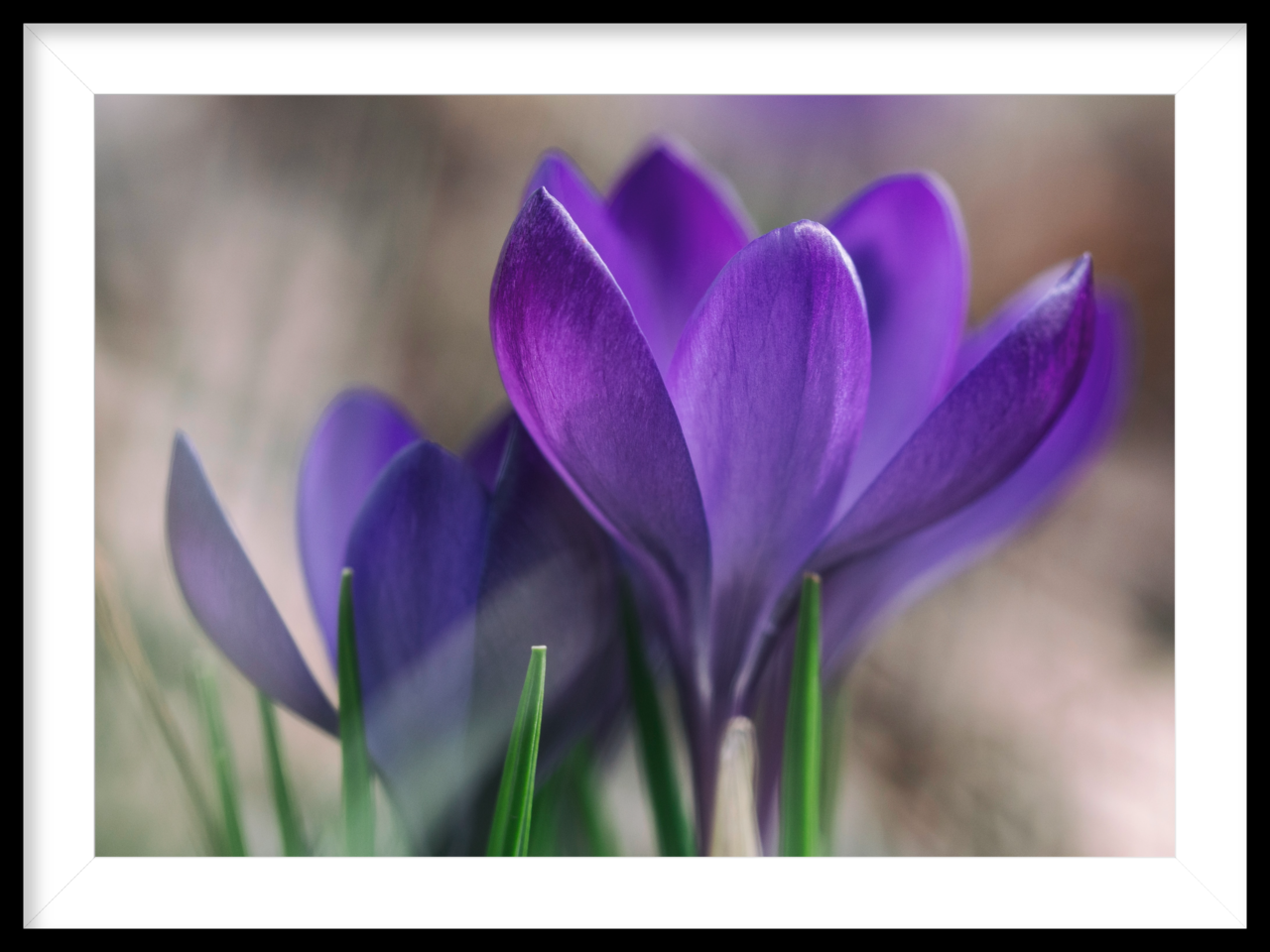 February 12, 2021 - Happy Family Day!

We will be closed on Monday, February 15th for Family Day. We're hit with a double-whammy this weekend as it's also Valentine's Day! Here is a reminder to continue to show those around you how much you care. Due to COVID-19 we encourage you to get creative! Drop cards and gifts at doors. Make phone calls. Send emails with nice photos.