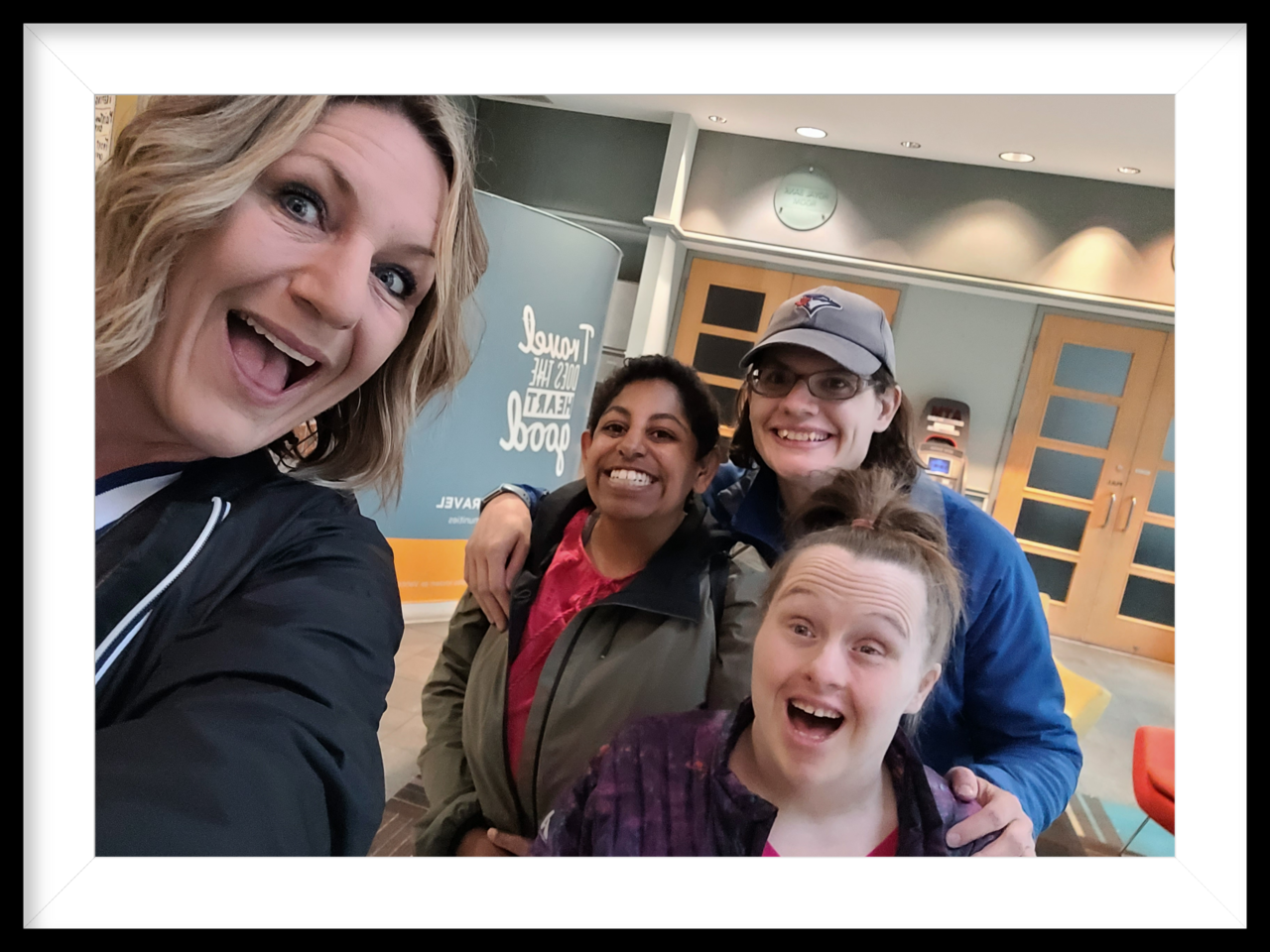 May 2023

Wow! We've had a busy start to Spring around here. In April, we had a group of our Access Adventurers made up of 18 individuals and 5 staff attend a Vancouver Canucks game! Fun was had by all and the Canucks even pulled out a late season win against the Chicago Blackhawks. The travel club will be planning more events in the future. If you have any ideas, then reach out to Sonja or Jordan and share!
We have some events that require pre-registration coming up in June and July. For more information and dates, check out the newsletter.
As the weather warms, please don't forget to wear weather appropriate clothing and pack sunscreen, a hat and a water bottle.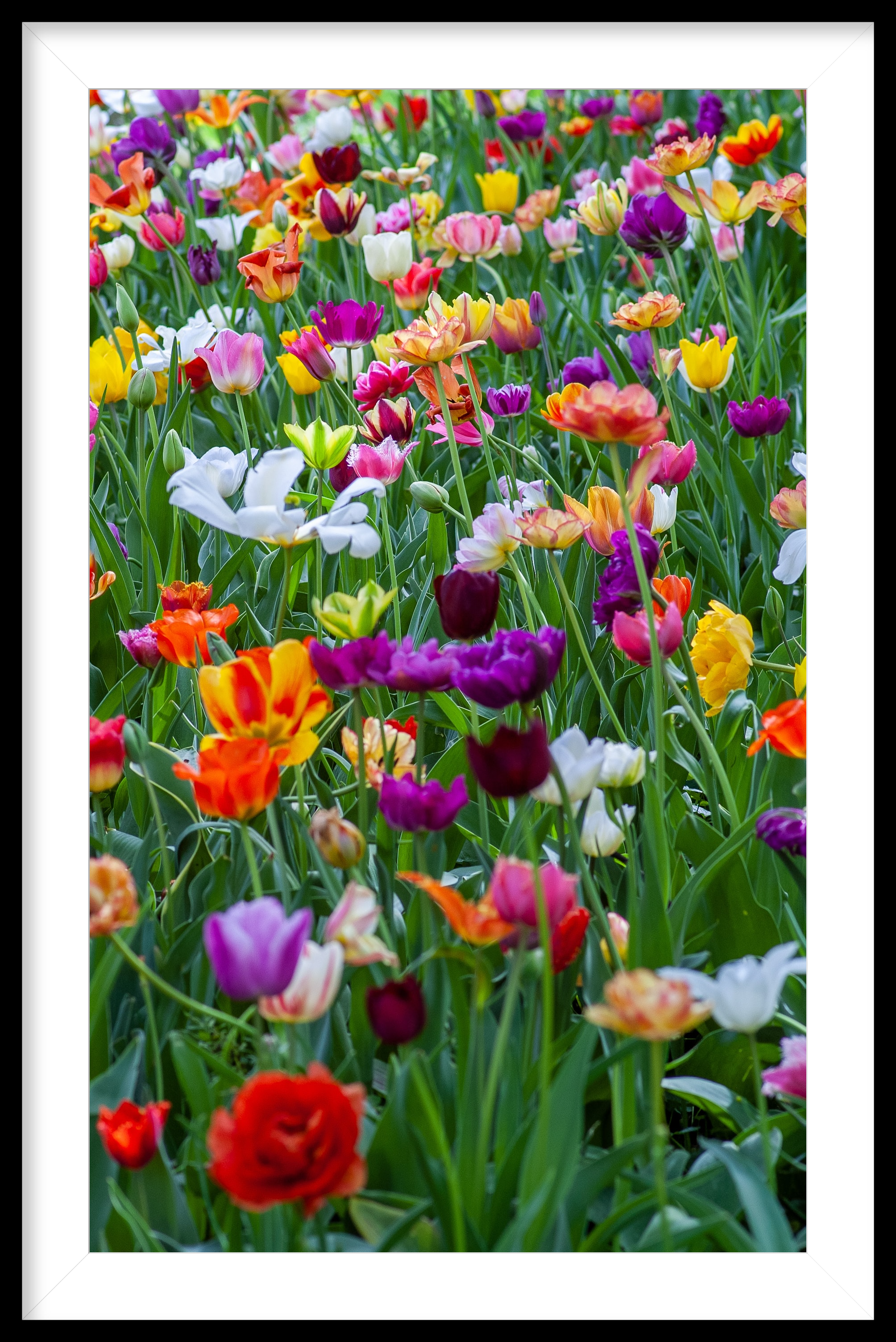 March 2023

We are coming in to Spring and we are so excited to be welcoming some warmer weather and more outdoor activities!
Reminder, please make sure that weather appropriate clothing is packed as each day can be a mixed bag in the Spring! Also, please remember to label everything that comes to Access - all clothing, containers, bags, water bottles, etc. This helps us make sure that everyone has everything that is theirs. Some photos of our lost and found have been posted to our Facebook page. Take a look and if any of the items belong to you or you know who they belong to, please contact either Angie or Sonja. Anything unclaimed by the end of the day on March 10 will be washed and donated.
You may be aware by now that our CAP/Youth in Transition programs will be ending effective June 30, 2023. There is a pilot project being put on by the Provincial Government for a new youth program called the Family Connection Center (FCC) Hub. We are encouraging any families who are currently receiving supports and services for their child with a diverse ability to reach out to your Social Worker at MCFD/CYSN as soon as possible to ensure a smooth transition. Our Community Access Program (CAP) has been part of Access for over 28 years and this has always been a popular program within the community. We are sad that it is coming to an end, as we have built great relationships with many families and individuals over the years. We are proud of all the creative, exciting, and skill-based programs we have been able to deliver for youth. It has been an honor to experience the youth grow, gain new (and lifelong) friendships, learn new skills and successfully engage in unique activities. We will cherish all the good times and have many memories to look back upon.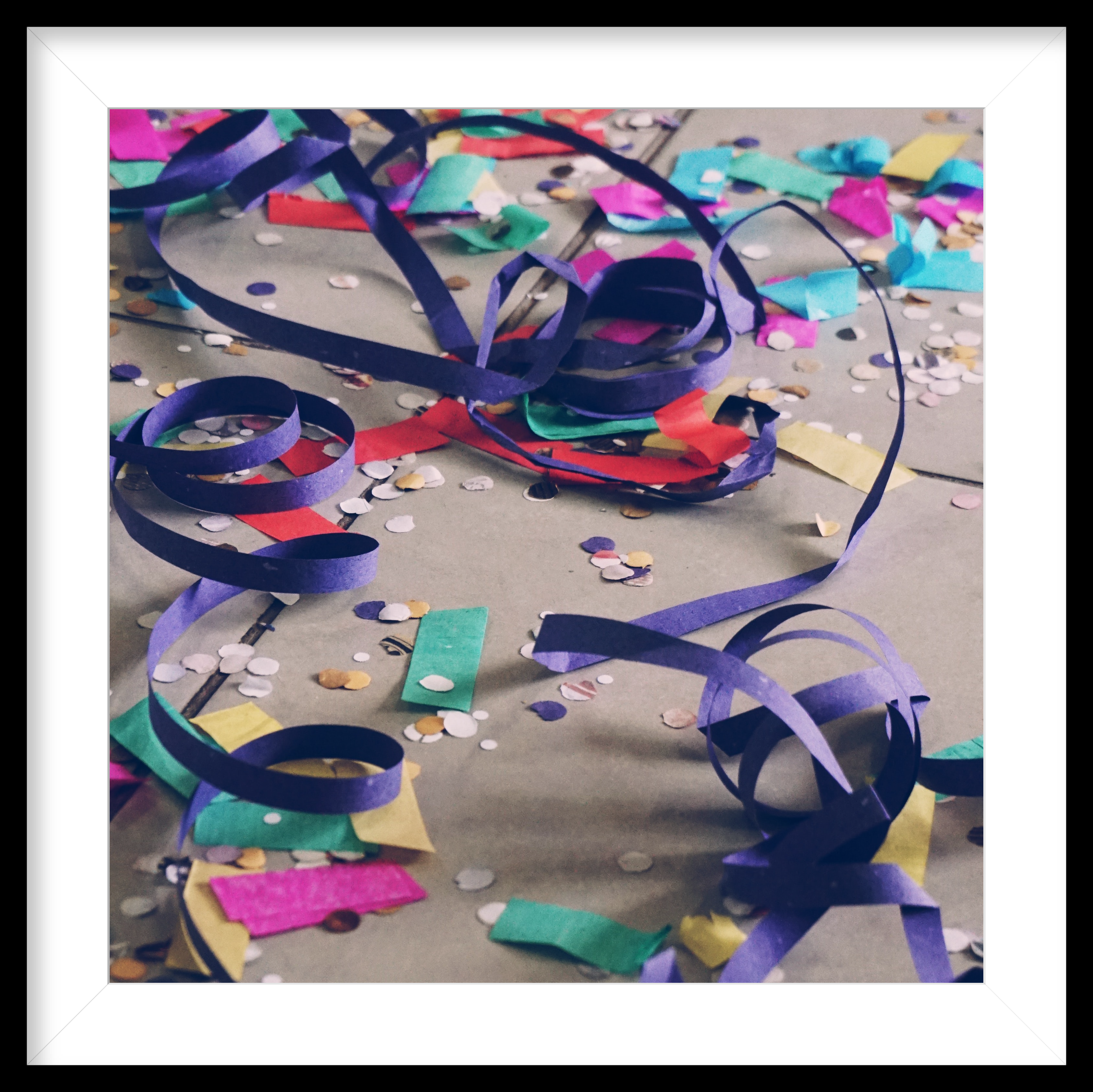 January 2023

Happy New Year! We hope everyone had a wonderful holiday filled with happiness, love, and relaxation.
We are so glad to be back and are ready for an incredible year. We have some plans in the works for some fun activities and can't wait to share them with you as we get closer to the dates. So stay tuned! We'll update here and our Facebook page.
Programs are starting back up again at PRC and the OC schedule changes coming up at the beginning of February. Everyone is working on getting into the new routine and schedules may be changing slightly, depending on chosen activities. If you have any questions, please reach out!
The Access Adventurers are back at it this coming April! We can't wait to hear about the great time they had and see all the photos from their adventure.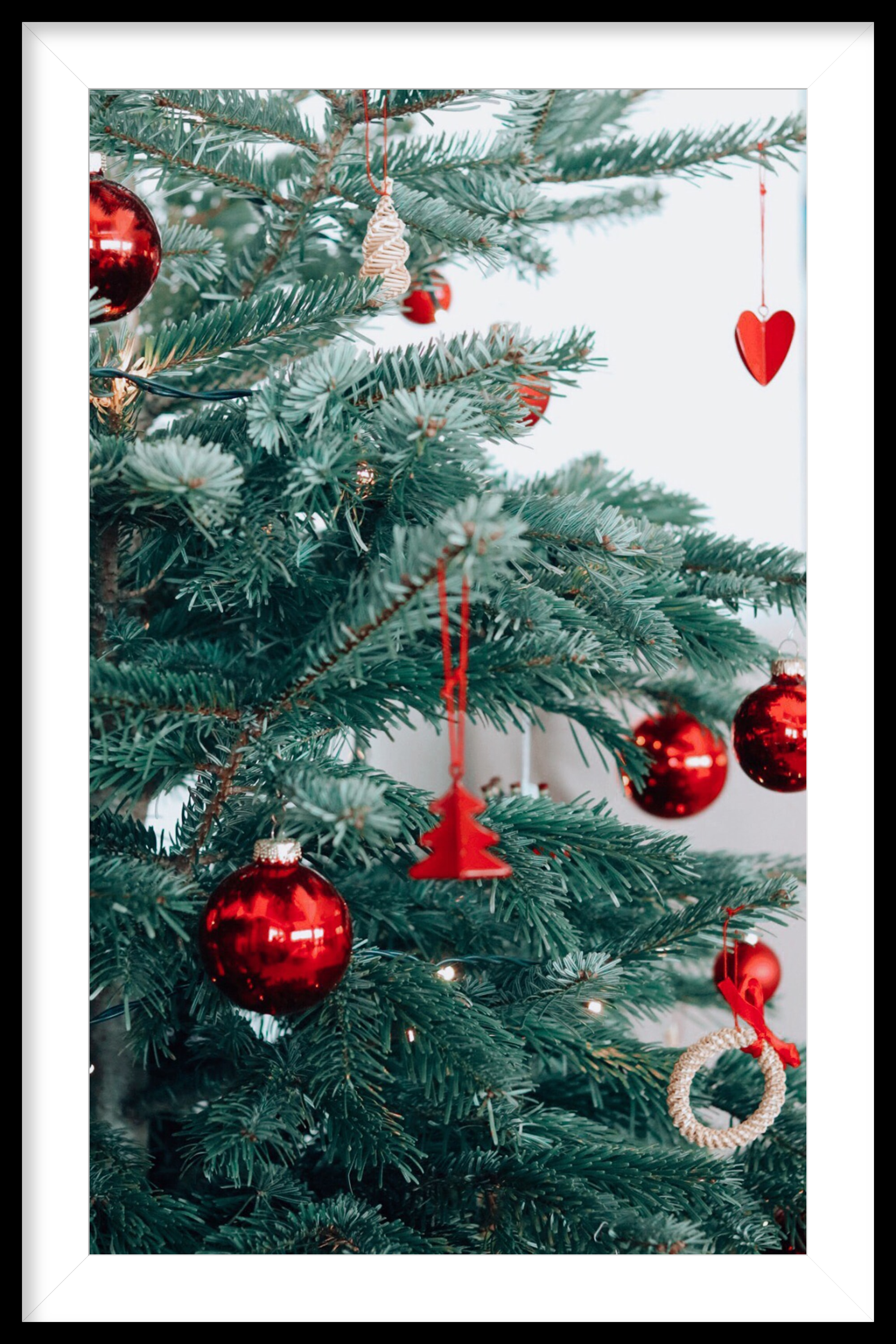 December 2022

The holidays are fast approaching! We have some exciting events coming up for our individuals, staff and community.
Our staff have been busy planning fun winter and holiday themed activities for this month including group Santa photos, sledding days, and baking days! Shout out to our staff for being so creative and thinking outside of the box to give our individuals fun, interactive and educational programming every day. You are all rock stars!
Thursday, December 8 - Our Annual Holiday Open House is making a comeback from 12-2 as we open our doors to all of our families, home share providers, and community partners. Attendees can enjoy a lunch of chili (both meat and vegetarian options available) with all the fixings and yummy sweet treats baked by our fabulous staff and service recipients. You can tour our facility if you haven't yet had a chance, touch base with other families and caregivers and see old friends you maybe haven't seen in a while.
Wednesday, December 21 - We will be hosting a brunch for our service recipients and staff. This is an RSVP event so if you'd like to attend please remember to let Angie know. Cost is $5 to be paid in advance to Angie. Call the office at 250-763-2217 if you'd like to get your name on the list.
A reminder that our office is closed for the holidays as of 1:00pm on Friday, December 23. All individuals will need to be picked up by that time.
We will reopen on Tuesday, January 3, 2023 ready to greet all of your smiling faces for another wonderful year of programming!
Workshop Update

The Down Syndrome Resource Foundation is hosting a workshop on September 15, 2022 at the Rotary Center for the Arts. Registration needs to be completed by Sept 13, 2022 and can be completed at
DSRF.org/Okanagan.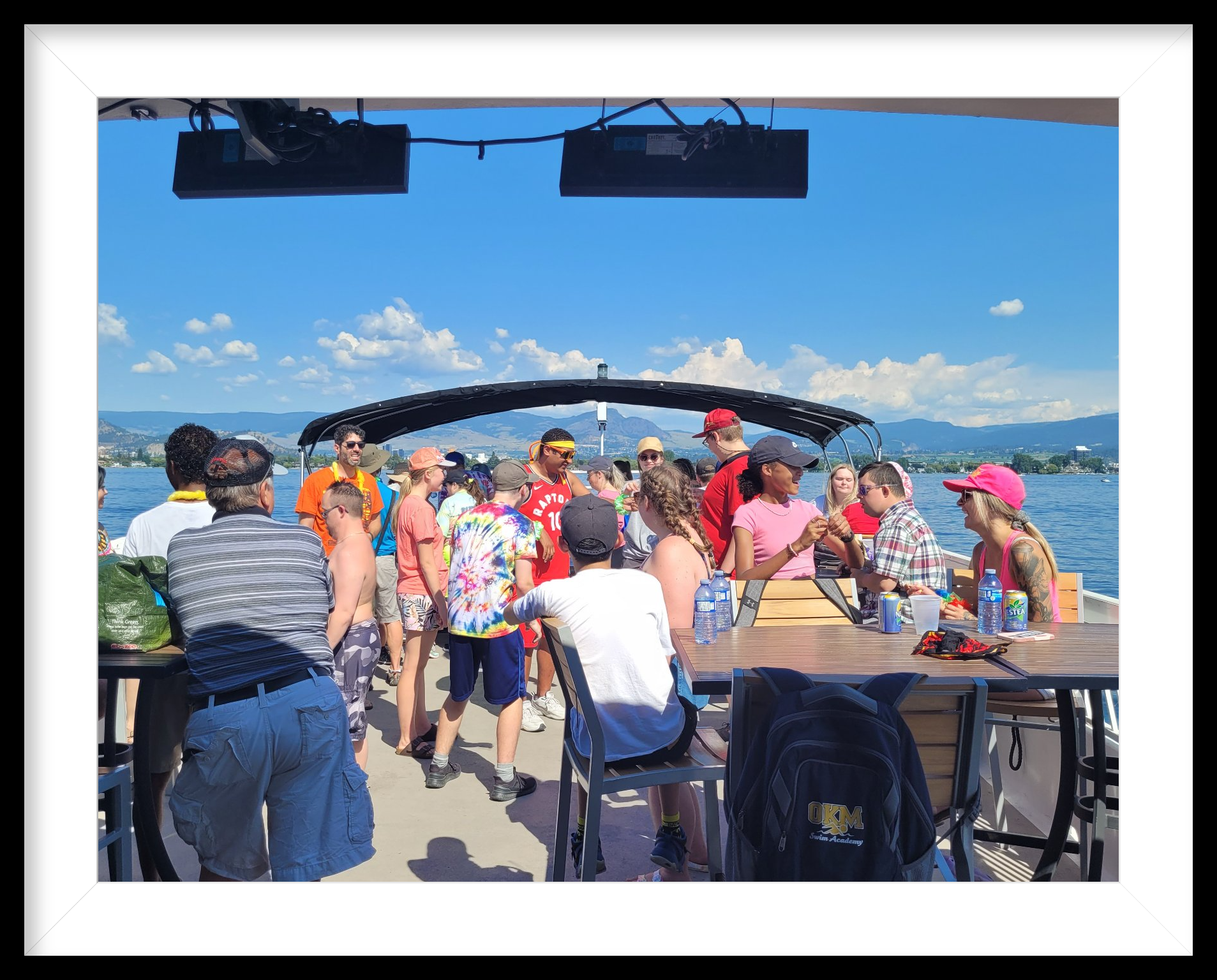 August 2022
A big thank you to everyone who came out to join us on our annual houseboat cruise! It was so nice to back on the water dancing the afternoon away with some of our favourite people! And an extra big thank you to everyone who made it happen. Fun was had by all!
Friday August 26 will be Aloha Friday - End of Summer Party. from 12-1pm. There will be entertainment, friends, and fun to end this amazing summer of fun. TSN is hosting this one, so if you'd like to attend, please register with Mike and Tricia. Cost is $5.00 which covers your lunch of a hot dog, chips and pop.
Parkinson Rec Centre Fall Registration
August 9th - the guide is live at
www.kelowna.ca/recreation
August 19th - registration begins at 10am and can be done in person, online or over the phone (250-469-8800)
**Please note the change in registration time**
Upcoming closure dates are Monday, September 5th in observance of Labour Day and Friday, September 30th in observance of the National Day of Truth and Reconciliation.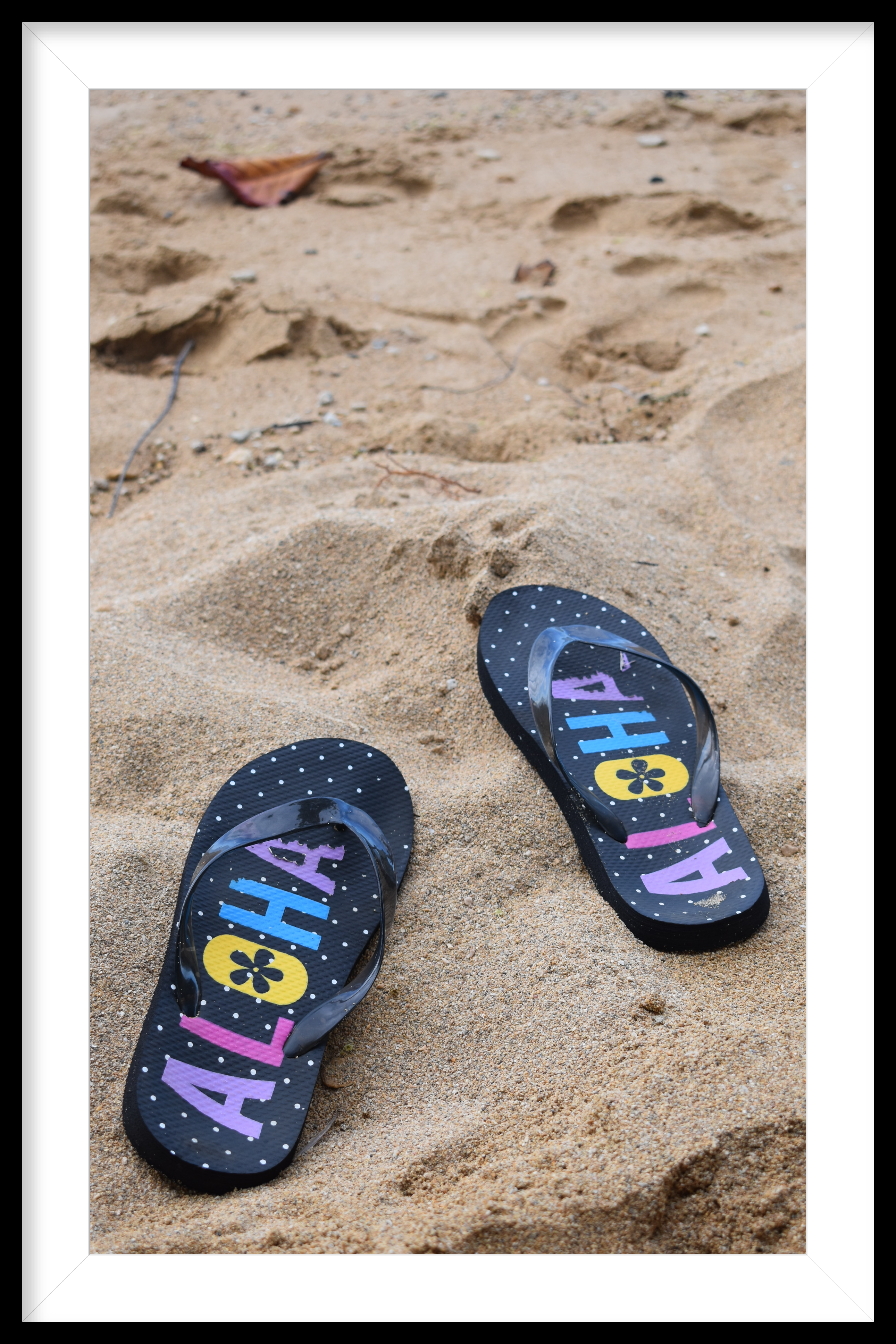 June 2022

Thank you to everyone who came out and supported our magic show! It was such a fun afternoon in the backyard.
We have our first Aloha day coming up on Thursday June 30 at Gyro beach! Mike and Tricia are hosting a day of music, friends, and fun to kick off our July long weekend. If you're part of the Access family, meet us at Gyro beach from 12-1pm. Cost is $5 which covers your lunch of a hot dog, chips and pop. Contact Tricia or Mike to sign up by June 23 if you'd like to join the group.
We have some new faces around the office. Make sure you say hi when you see a new staff, introduce yourself and help them feel welcome.
Our houseboat is fast approaching on July 22. Spots are now full but we may have some cancellations. If you're still interested but haven't gotten on the list yet, contact Angie to get put on the waitlist!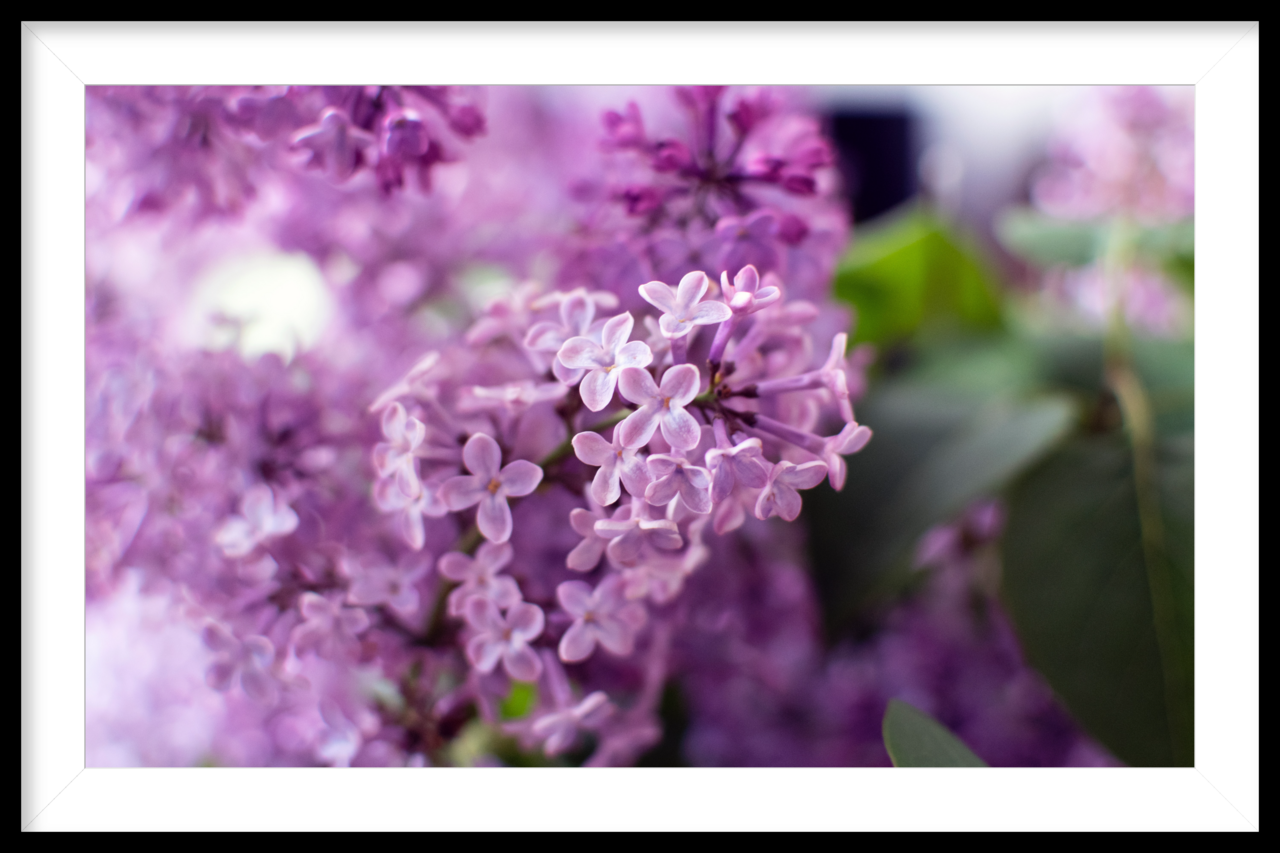 May 2022
We have been having so many glimpses of wonderful weather over the last few weeks. Reminder to dress for the weather! It also might not be a bad idea to throw some sunscreen and an umbrella in your bag before you head to program - just in case!
Our annual magic show with Ali K. Zam is coming up this month! We will be hosting the show in the backyard at the Borden office. Ali K. Zam will be here on Friday, May 20th at 3:30pm until 4:15pm. We ask that if you're attending, you are at the office to find your spot by 3:15pm so we can start the show promptly. Tickets are $10 and spaces are limited so give Angie a call to book your spot ASAP!
We still have 4 spots available on our annual houseboat tour! Tickets are $20/person. Call Angie soon to book your spot before they're gone!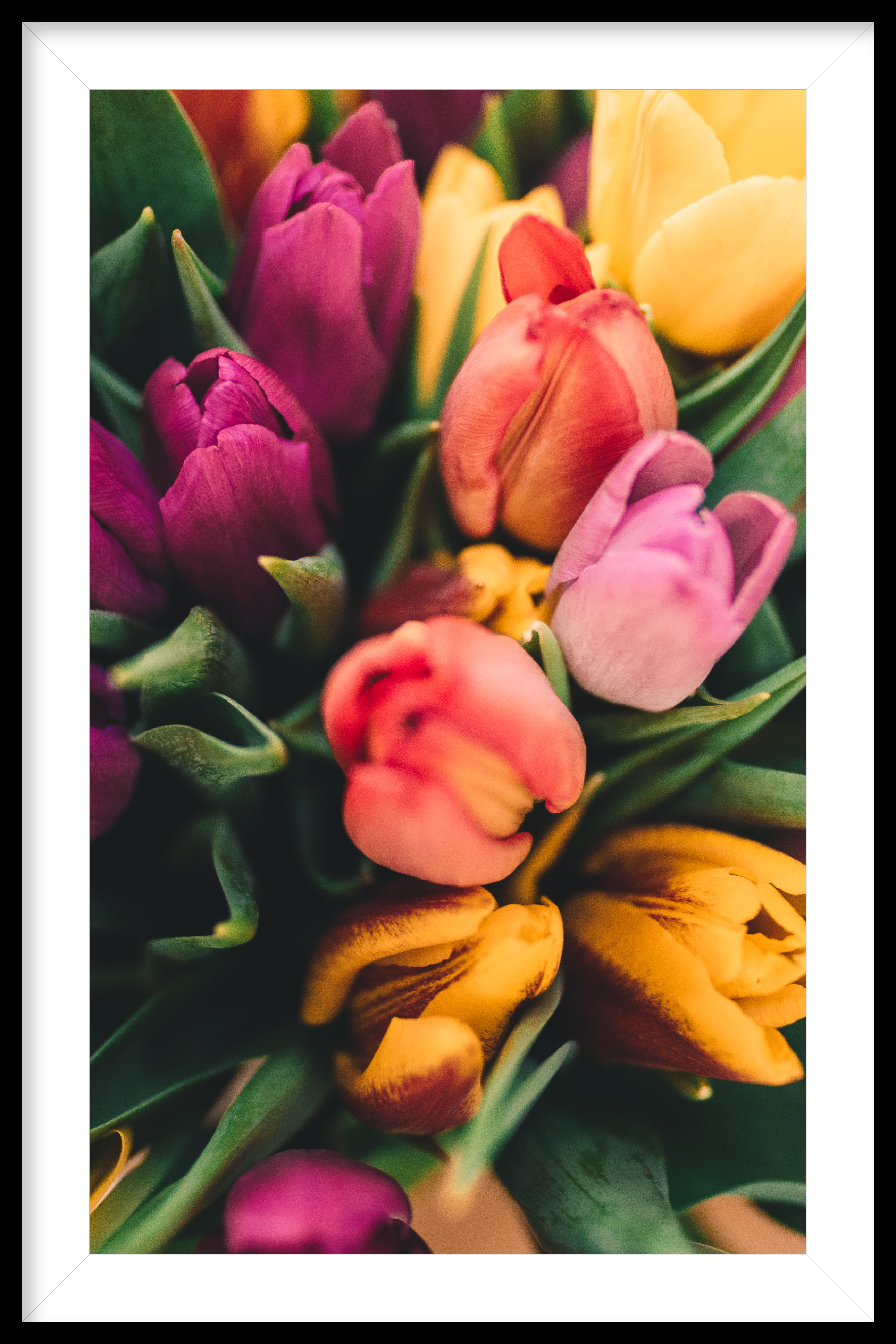 April 2022

Happy Spring!

Our annual surveys are going out this month to all those involved in our Home Share and Residential Programs. If you're involved in either of these programs (as a participant, family member or home share provider), you may receive either a paper or electronic survey. These surveys are not mandatory, but we do appreciate the feedback!
After missing our annual houseboat cruise in 2020 and 2021, we are finally booked again for Friday, July 22 from 2-4pm! This event is open to all service recipients, families, home share providers and staff. Tickets are $20/person and we will be meeting at the Sails by 1:45pm as the cruise starts at 2:00pm sharp. Pick up will then be at the Sails at 4:00pm. Contact Angie or Sonja at the office to reserve your spot!
We received information we wanted to share. Métis Nation British Columbia is facilitating Youth Employment and Training Initiative (Y.E.T.I.) which is a unique 3-week program that will support Métis youth citizens (ages 15-30) to build confidence, gain skills for life and work and be better prepared for employment in today's labour market! View details and apply here:
YETI – Métis Nation British Columbia (mnbc.ca)
REMINDER: We are closed for Easter weekend on Good Friday (April 15) and Easter Monday (April 18). We will resume normal services on Tuesday, April 19, 2022.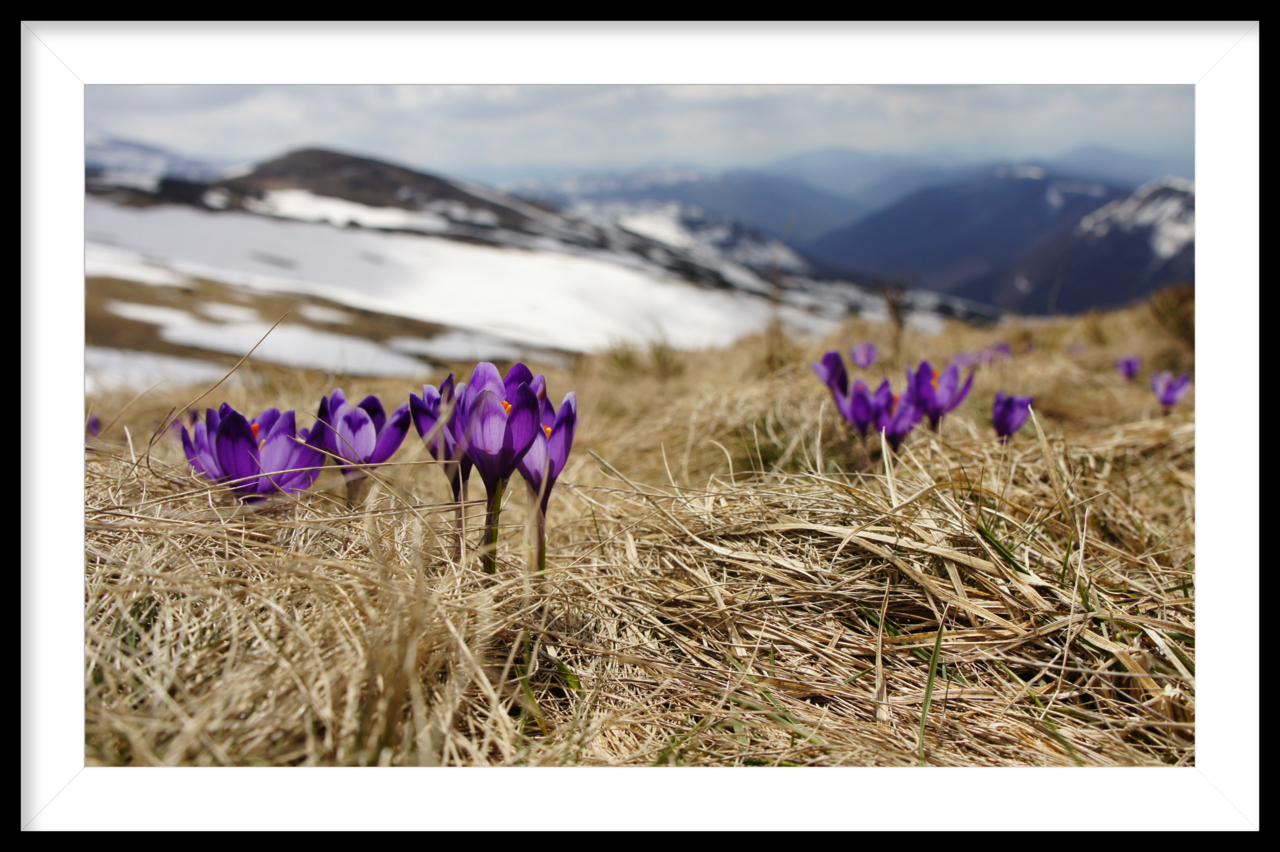 March 2022

We are pleased to be seeing so many smiling faces again after a long stretch requiring masks. We are no longer requiring the wearing of masks per the latest update from public health, but we acknowledge that some may not quite feel comfortable yet. We want to make sure that everyone feels comfortable.
Spring is coming! Weather will be changing again so please make sure to dress/pack layers to be prepared for outdoor activities. We can't wait to see our staff and individuals out enjoying some great spring weather in the community!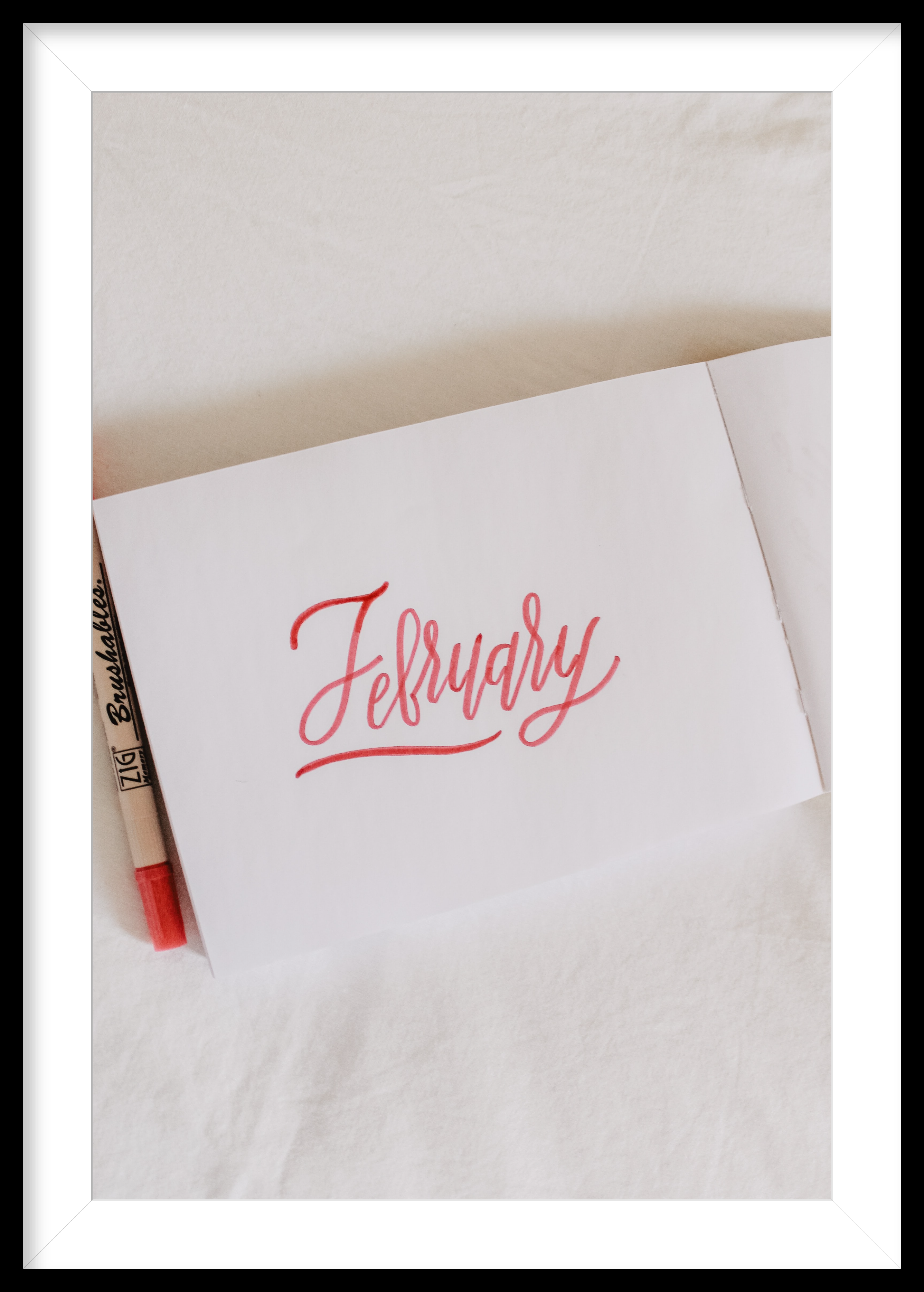 February 2022

Our January newsletter is posted! Take a look and see what's going on around Access.
We have completed our 6th CARF survey. Thank you so much to everyone that participated and helped out during the couple of days. We appreciate all of you and couldn't have gotten through it without you.
REMINDER: We are closed on Monday, February 21 for Family Day.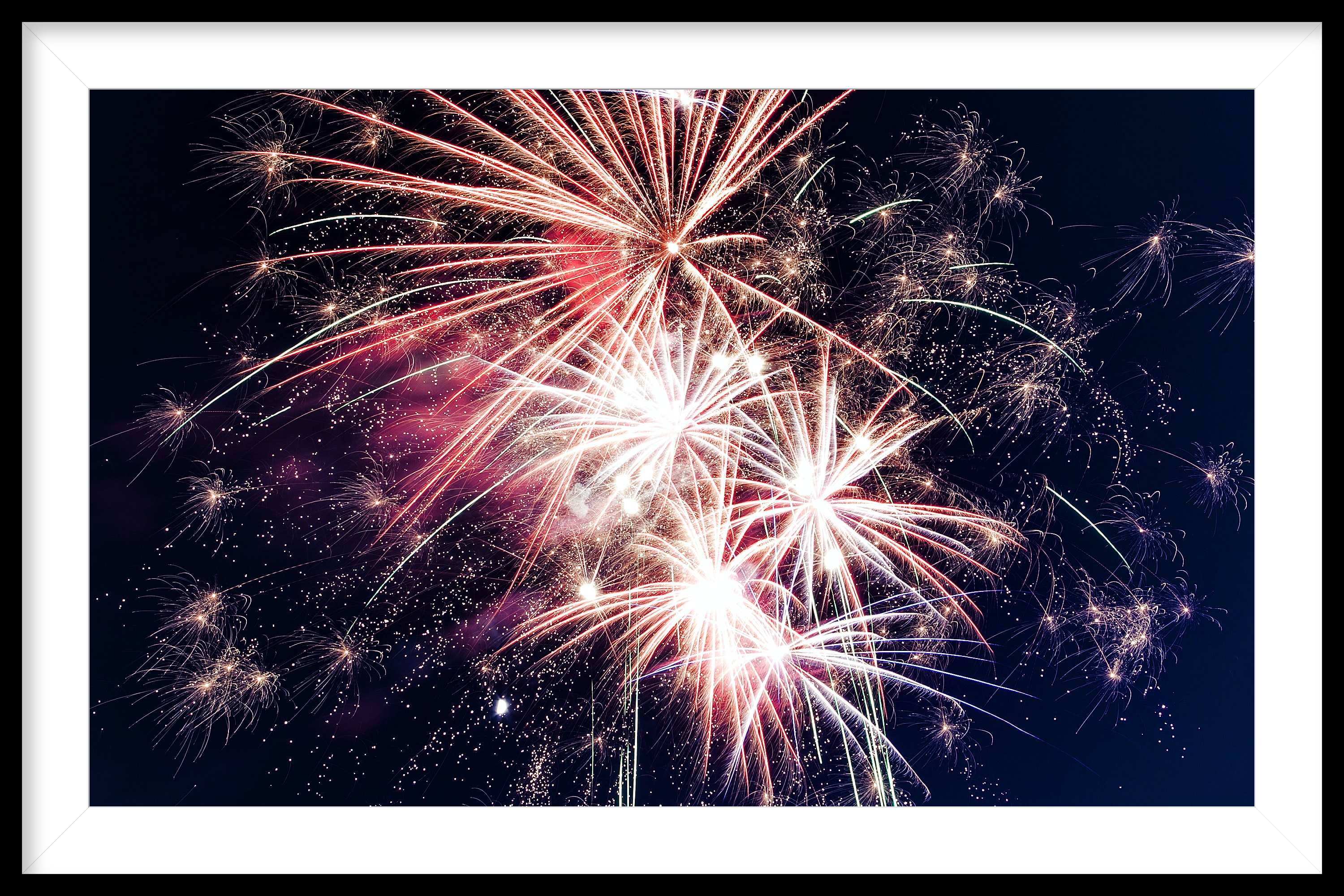 January 2022
HAPPY NEW YEAR! We are looking forward to a fresh start. Lots of reminders coming up.
Petty cash reconciliation sheets are ready on the last business day of each month and are in the kitchen to go home with individuals.
We are in a very snowy season. Give yourself extra time when driving and take it slow. Remember to bring extra layers so that you're covered for all activities that we get up to around here!
We are back to normal operation around the office. Our next stat day is Monday, February 21, 2022 in observance of Family Day.
Friendly reminder! Please do not come to Access if you're feeling under the weather. We want to make sure we keep everyone as healthy as possible in the ever-changing world.
If you're wanting to request a meeting, please contact the office and talk to Angie or Sonja. We are always happy to meet with our clients and families!
If you would like to participate in our upcoming CARF accreditation survey, please contact Angie to get your name on the list.
Coming Soon
A survey team from CARF International* will be visiting on
February 3-4, 2022
We invited the surveyors to evaluate how well we meet international standards for quality. The survey will tell us what we are doing well and ways we might improve. As a result of this survey, we may earn or continue accreditation.
As part of the survey, the surveyors will interview people who receive services, their families, our staff, and others. Some questions the survey team members might ask people are:
Do we provide a clean and safe setting?
Do you receive the services you need and want?
Are you treated with respect?
Do you take part in planning your services?
Are you told what you need to know about your services?
Are your questions answered in a way you understand?
Do you know where to go with questions or concerns?


If you would like to talk with one of the survey team members or want to learn more about CARF International, please let one of our staff members know. You may also contact CARF International directly.
Internet: www.carf.org/contact-us
E-mail: feedback@carf.org
Mail: CARF International, 6951 East Southpoint Road, Tucson, AZ 85756, USA
Telephone: (520) 495-7001
Fax: (520) 318-1129





*CARF International — A group of companies that includes CARF, CARF Canada, and CARF Europe.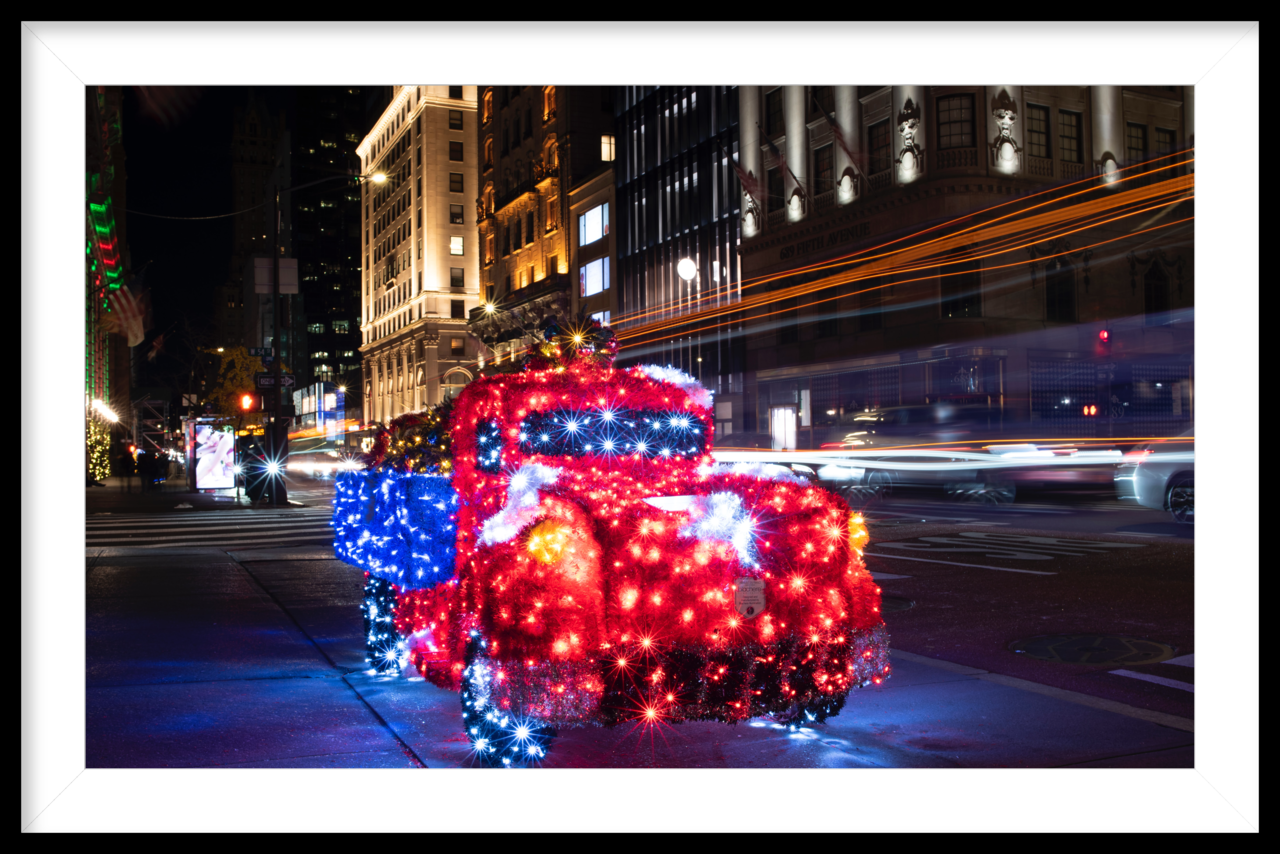 December 2021

Happy Holidays to everyone! Access will be closing for the holidays at the end of the day on Thursday, December 23 and we will be back at it first thing Monday, January 3, 2022. We wish everyone health and happiness through the holiday season and are looking forward to kicking off a new year with all of our wonderful individuals.
Reminder to dress for the weather! Make sure individuals have all of their warm clothes to layer on so their days can go on without disruption. There are some fun activities planned leading up to the holidays, so come prepared.
The office is all dressed up for the holidays! It looks so wonderful thanks to so many of our great staff and individuals!
October 2021
We are nearing Halloween and the office is now decorated and looking spooky. Many individuals and staff will be dressing up on Friday, October 29 so if you're stopping by, feel free to throw on a costume!
Reminder that the office is closed on Thursday, November 11 in observance of Remembrance Day.
There is a box for books in the boardroom if you have any you'd like to get rid of!
After careful consideration, we have updated our Christmas break dates. We will now be closed starting Friday, December 24, 2021 and returning on Monday, January 3, 2022. We can't wait to jump into a New Year with all of you!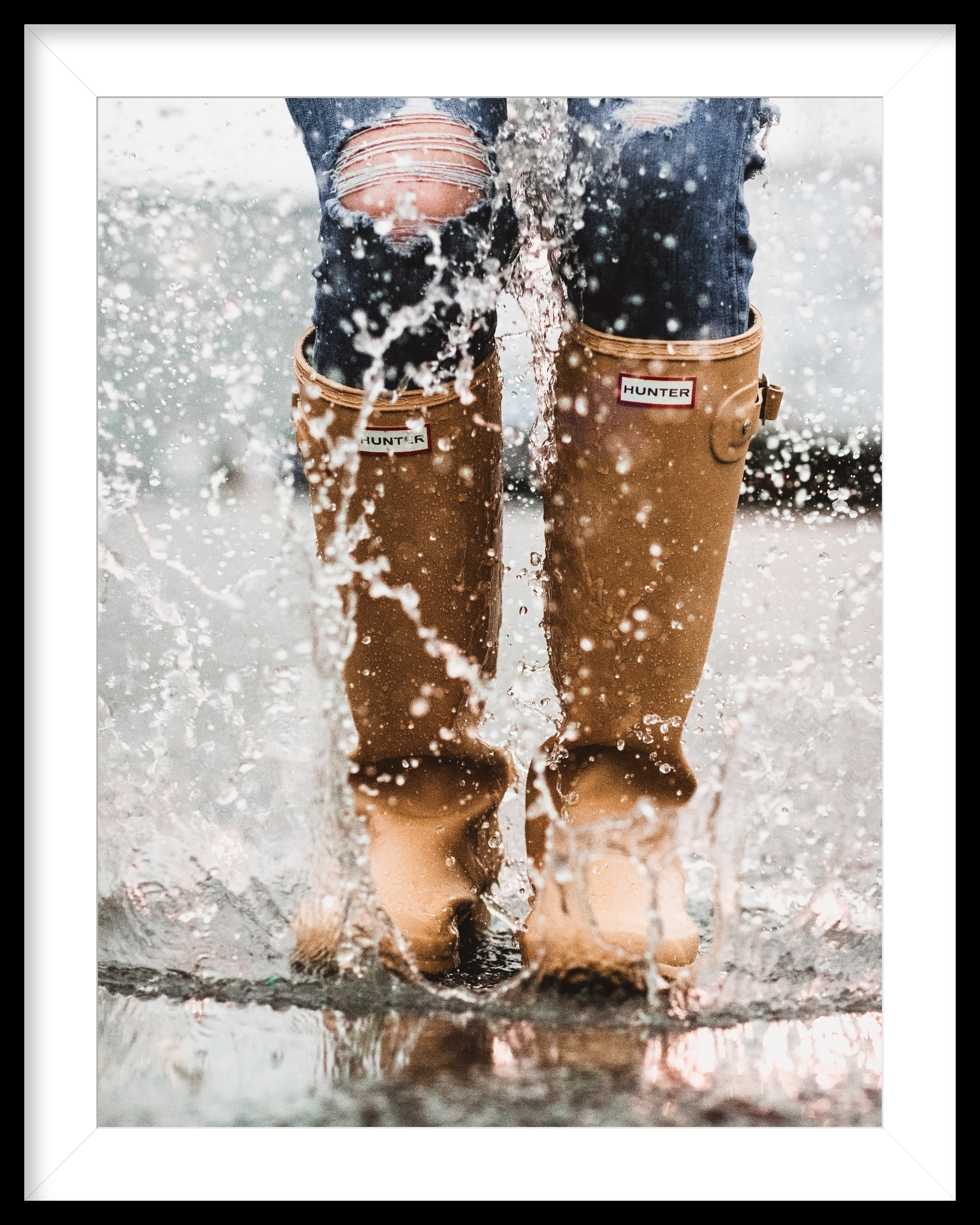 September 2021

Reminder the office is closed on Thursday, September 30 for the National Day of Truth and Reconciliation. We are also closed on Monday, October 11, 2021 for Thanksgiving.
Our annual Program Surveys are being sent out on September 27, 2021. They will be coming via email with a link to a Google form. Please take a few minutes to fill the surveys out and give us your feedback on how we're doing! There are 2 separate surveys: one for individuals participating in our programs and one for families and caregivers. If you would rather fill out a paper version of our survey, please contact brianna@accessresources.ca to arrange getting a copy.
Fall weather is here! Please remember to dress appropriately for the weather. Think layers and waterproof depending on the forecast.
August 25, 2021

The Public Health Restrictions in the Central Okanagan have been posted to be continuing until the end of September. We will be sticking to the same regulations we have been throughout the pandemic with increased sanitizing, watching group size, mandatory masks, and watching distancing. If you have questions, please call the office and we're happy to discuss our policies with you. For up to date information regarding Public Health mandates, visit:
https://www2.gov.bc.ca/gov/content/covid-19/info/restrictions
We have our CARF accreditation survey coming up in October-November. They usually like to speak with individuals and their families accessing our services. If you are interested in speaking to them while they're here, please contact the office to get your name on the list we'll pass along to them.
We will be closed on September 6th for Labour Day as well as September 30th for the National Day of Truth and Reconciliation, Canada's new stat day.
School is starting soon so our group (TSN & CAP) hours will be going back to normal.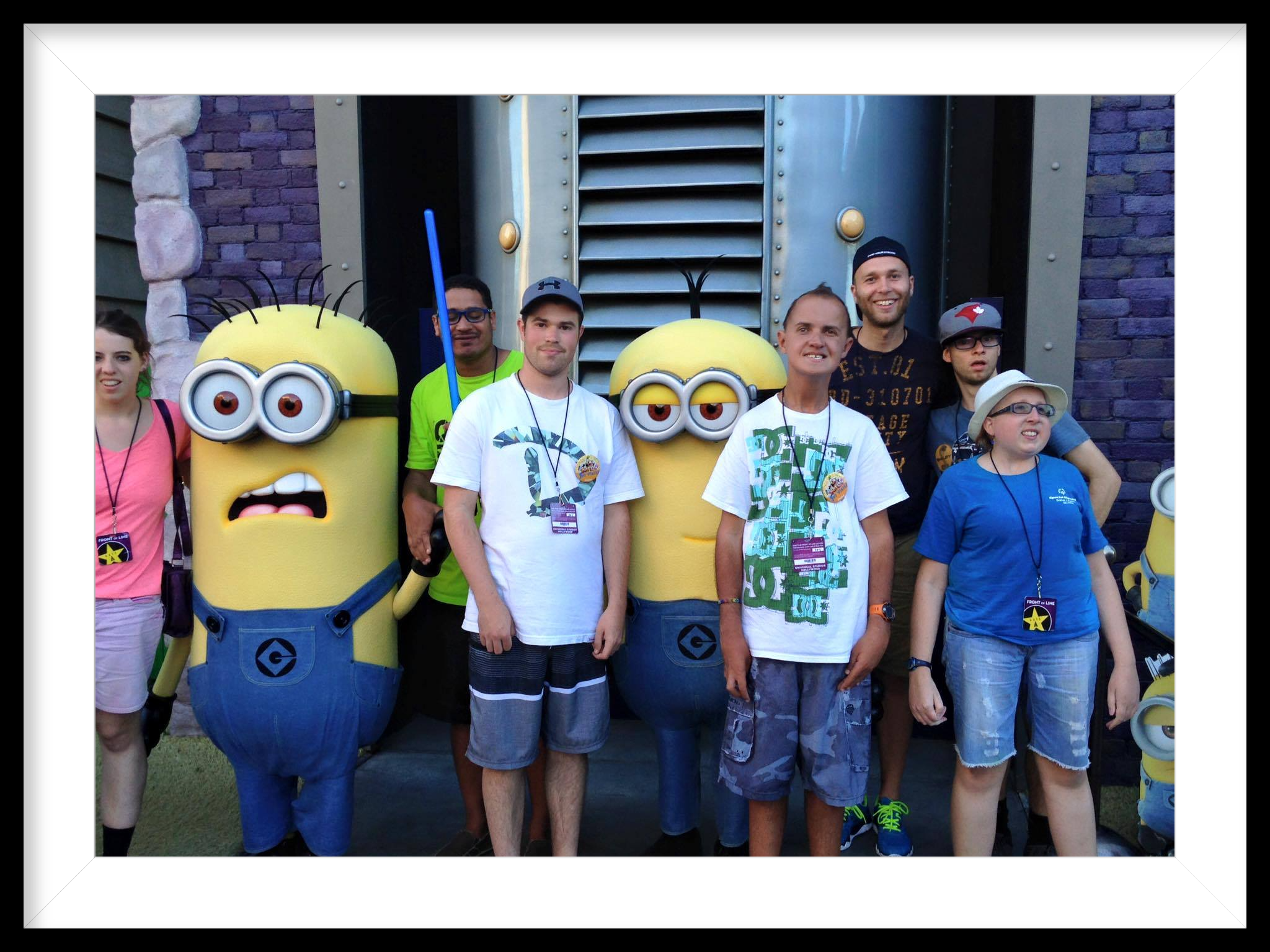 August 2021

Local restrictions are tighter once more and we are adjusting our groups accordingly. We will continue to monitor and follow Public Health's orders. We are still requiring masks and are sanitizing high touch surfaces frequently.
We will be closed Monday, September 6th for Labour Day.
Another Aloha Zoom is coming up with our own Hawaiin Mike! August 20 is the date at 10:00am. Email Tricia or Mike to register and they'll send you the link if you plan on attending remotely.
Ali K. Zam is coming for the big magic show on Thursday, September 2nd at 3:45pm in the backyard at Borden Ave. Tickets are $10.00 per person. There are only a few spots left so hurry and contact Angie to secure your spot!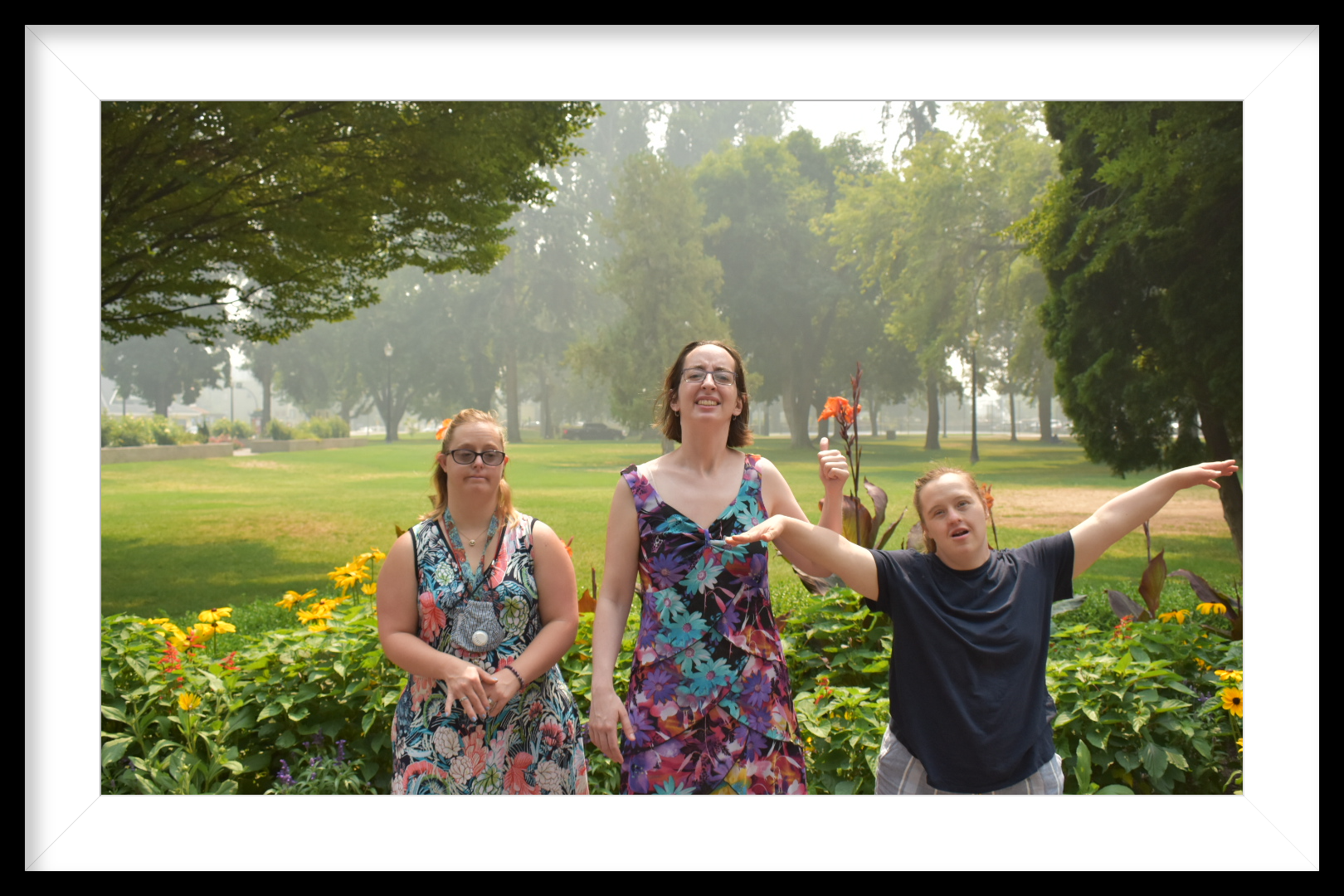 July 2021

How are we already half way through the year?! 2021 has been flying by so far. Restrictions are starting to be lifted more and more as we are now in Stage 3 of opening back up from the pandemic. We understand that masks are no longer mandatory according to Public Health, but they are still recommended and businesses are able to set their own mask policies. As of right now, Access will be continuing to require masks in all indoor settings and when physical distancing can not be maintained, such as transporting clients in vehicles. This will be in effect at least for the month of July and we will re-evaluate at that time and follow directives from Public Health and CLBC.
We will be closed coming up on Monday, August 2nd in observance of BC Day.
We have a couple more Aloha Zooms scheduled for Friday, July 16 and Friday August 20 at 10:00am. Email Mike or Tricia to register and get the link if you plan on attending remotely. We will also be welcoming guests to join in person but registration is mandatory in order to ensure we are maintaining our numbers at an acceptable level.
Coming up in October we will be completing our 6th CARF survey. We are in the process of reviewing our manuals and paperwork. If paperwork has been sent home to be updated, please complete it and return it to us. If you have any questions regarding this, contact Sonja or Angie.
Don't forget - we are welcoming back Ali. K. Zam for a wonderful magic show on Thursday, September 2nd at 3:45pm at our Borden Avenue office in the backyard. Tickets are $10.00 per person. Contact Angie to book your spot soon before it's too late!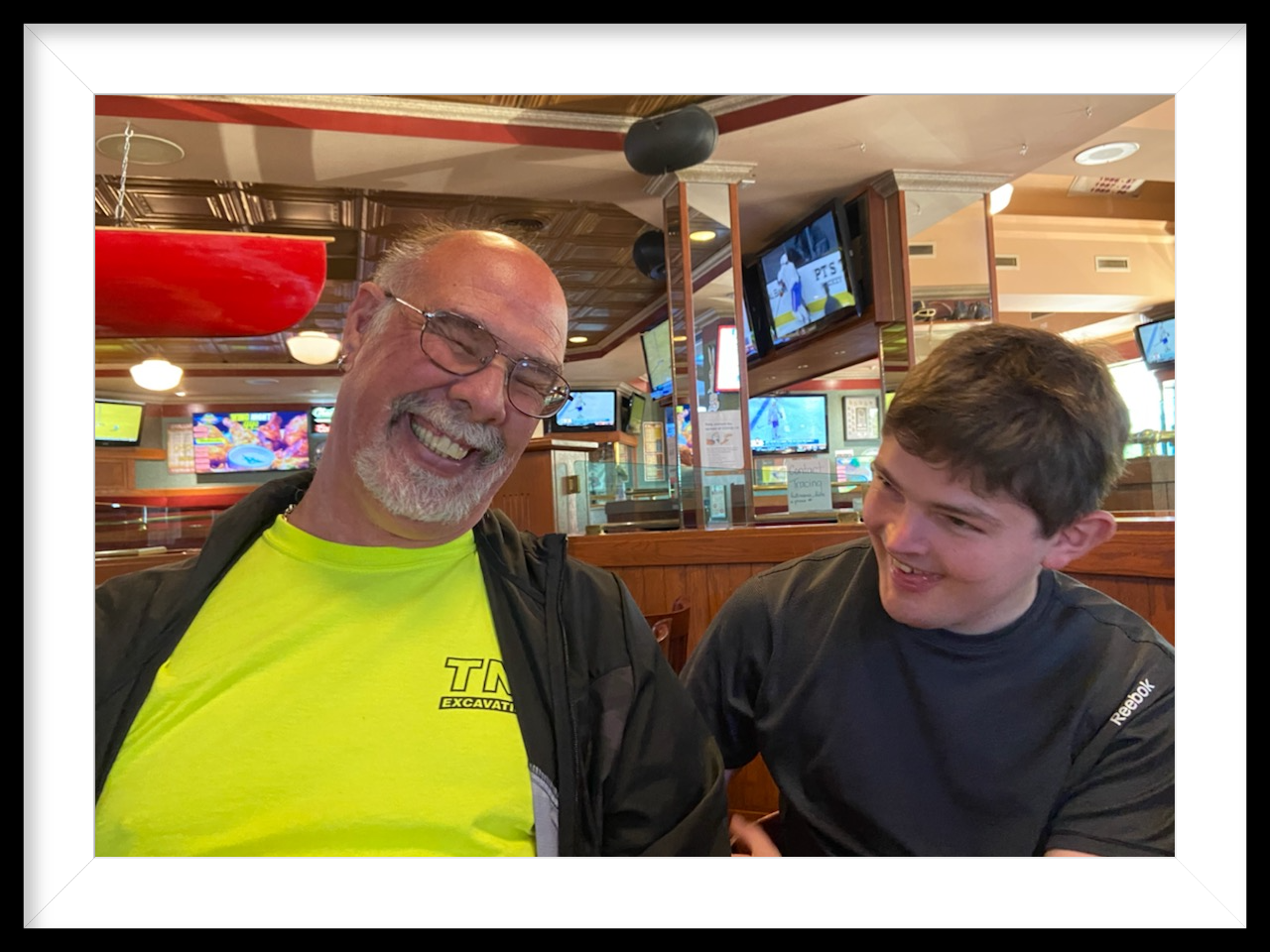 June 2021

We are so excited that our local pandemic numbers are moving in the right direction and that restrictions are starting to lift! Because we're doing so well, we have decided to schedule a magic show! Join us for an afternoon of magic and snacks at our Borden Avenue office at 3:30pm on Thursday, September 2, 2021. The show will start at 3:45pm and tickets are $10 per person. Please call the office today to book your spot!
With summer coming, our next long weekend is Canada Day! Most of you will have seen an email from earlier this week letting you know that we will be closed on Thursday, July 1st and Friday, July 2nd to give all of our staff a little break after working so hard during this pandemic! We will re-open for regular business hours on Monday, July 5th and can't wait to see all of your smiling faces.
Friday, June 18 is our next scheduled Aloha Zoom with Hawaiian Mike! Join us at 1:00pm for some music and laughs. You can register by emailing tsnaccessresources@gmail.com.
This is a general weather reminder for everyone reading this! We are starting to see warmer temperatures and more sun. Please don't forget to come prepared with a hat, water and sunscreen. You may even consider applying sunscreen before you come to Access for your supports that way you're ready to head out on your adventure right away!
Vaccines for COVID-19 are now open to anyone (who qualifies) over 12 years old. If you're interested in learning more or registering for your vaccine appointment, click
HERE. Don't forget to consult with your doctor if you have questions about getting this immunization.
May 2021

We hope everyone had a great Mother's Day yesterday! We had quite the hub-bub around the office with individuals and their support staff making gifts and cards all of last week.
People In Motion has teamed up with Myra Canyon Bicycles & Tours to offer adaptive equipment rentals. Reservations need to be made in advance. Information for these reservations can be found at:
https://www.gifttool.com/registrar/ShowEventDetails?ID=2091&EID=29228&fbclid=IwAR0j-AJUWJ35wwS_mjgjjZ7asHJeXdLCO3716U8Gk1VLc1cFoY73m2rBrkI
We are pleased to announce that our Aloha Fridays are back with our very own Hawaiian Mike. With the current PHO orders, we are doing these sessions virtually in order to keep our outdoor gatherings under the limit. Please chat with Tricia to get on the list!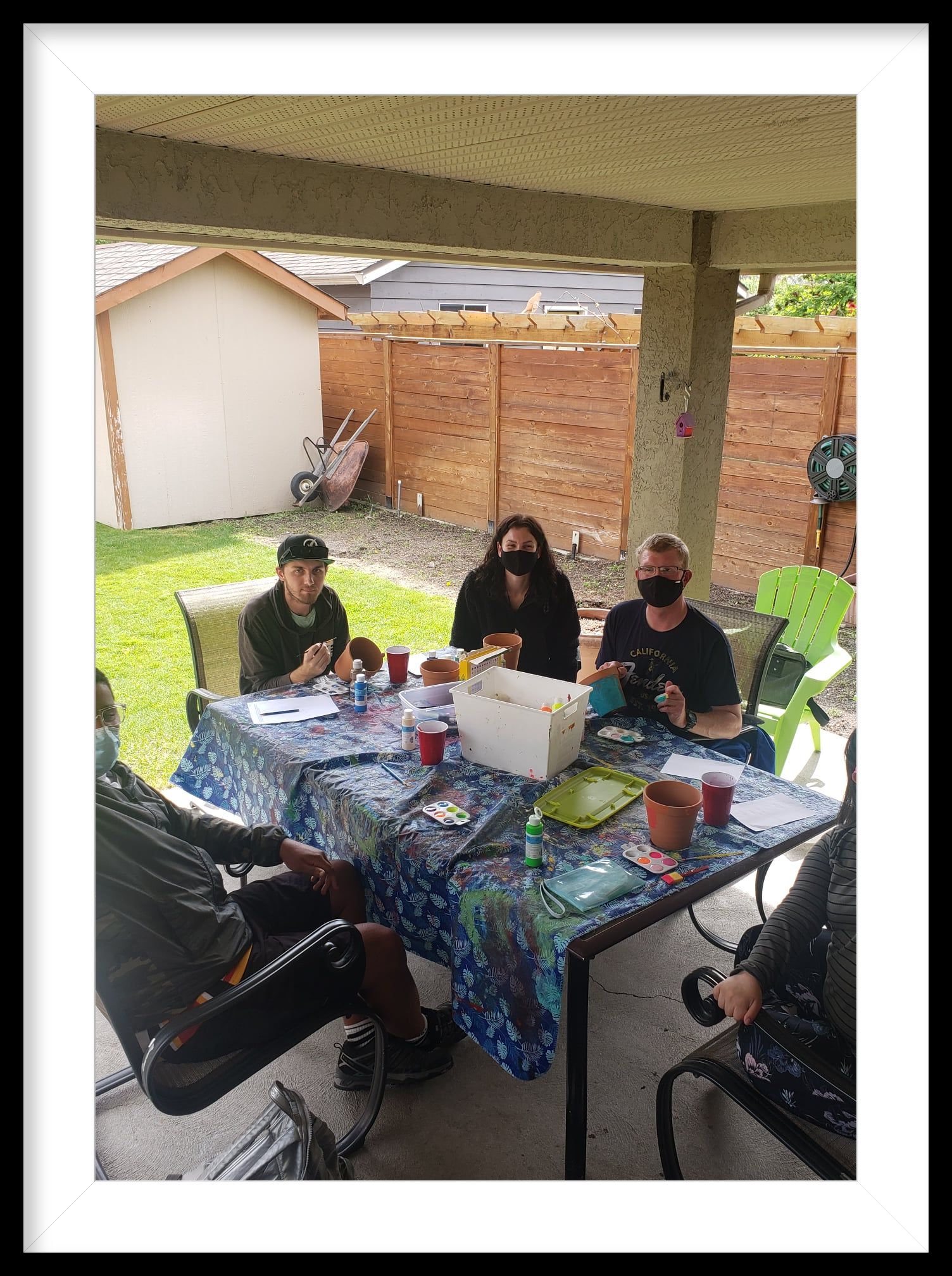 April 16, 2021

Spring is officially here with its beautiful weather. Everyone is getting outside more often so please make sure to dress in layers, sunscreen up, and wear your hat when you are out with your workers!
Looking for something to do to get outside? Downtown Kelowna Association has a Spring Time Step Challenge! Click
HERE to check it out and find out how to sign up.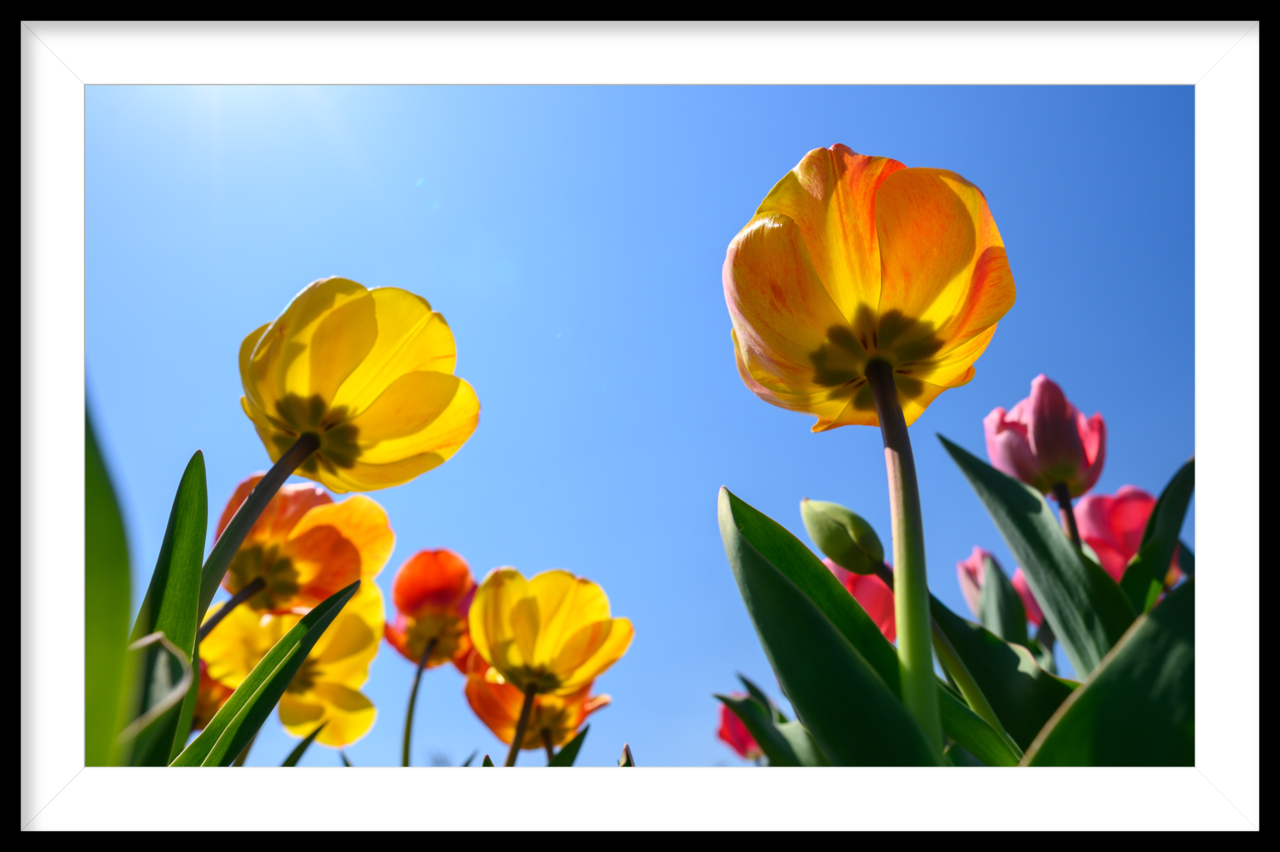 March 1, 2021 - Spring is coming!

A sure sign that Spring is on its way is crocuses popping up! A reminder that weather can be unpredictable so when coming for supports, don't forget to layer up and dress accordingly. Our March newsletter is out (check out our newsletters page).
This month also comes with daylight savings time! Don't forget to jump your clocks ahead on March 14, 2021.
Wednesday, March 17 is St. Patrick's Day so don't forget to wear green on that day.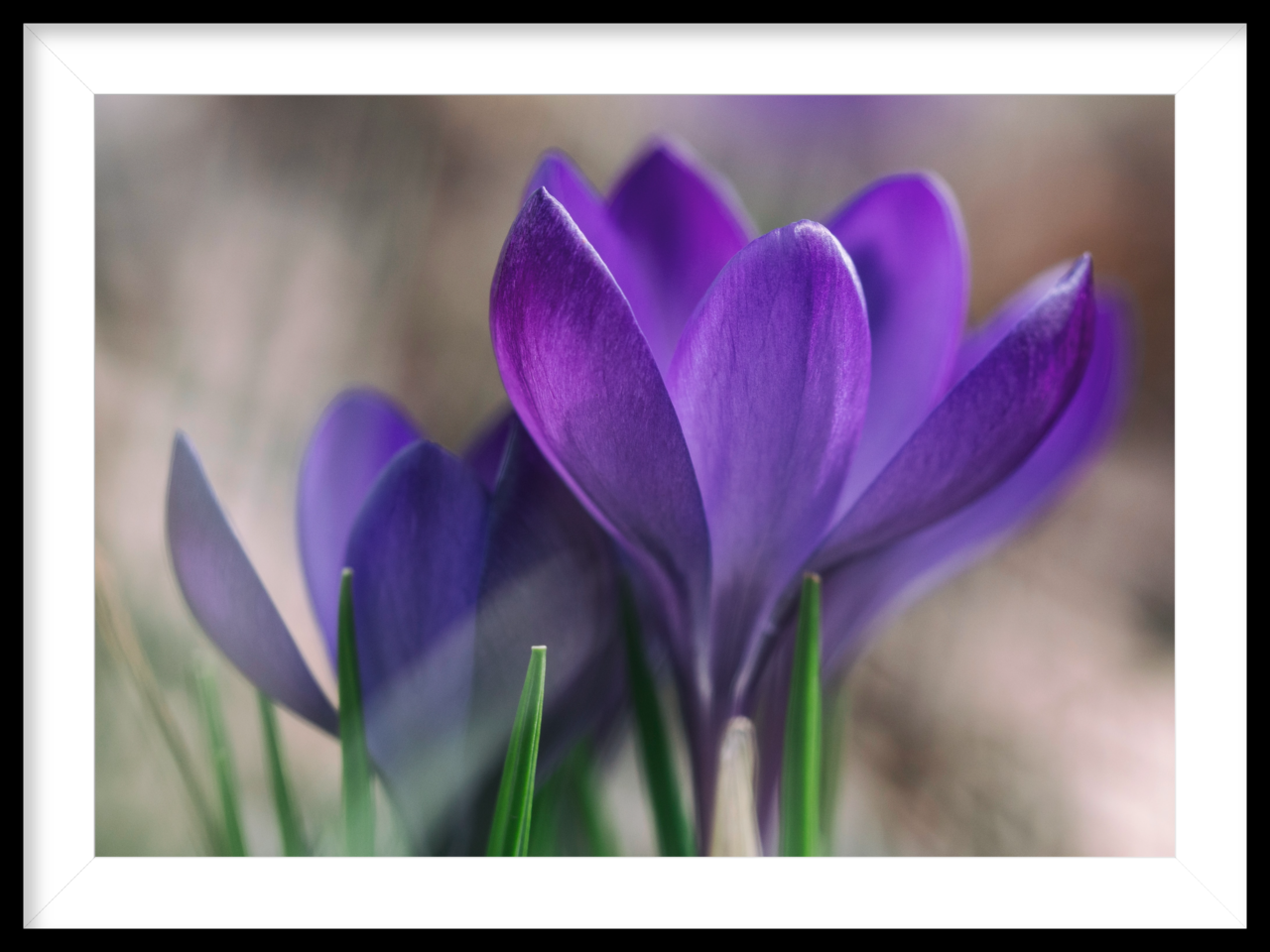 February 12, 2021 - Happy Family Day!

We will be closed on Monday, February 15th for Family Day. We're hit with a double-whammy this weekend as it's also Valentine's Day! Here is a reminder to continue to show those around you how much you care. Due to COVID-19 we encourage you to get creative! Drop cards and gifts at doors. Make phone calls. Send emails with nice photos.